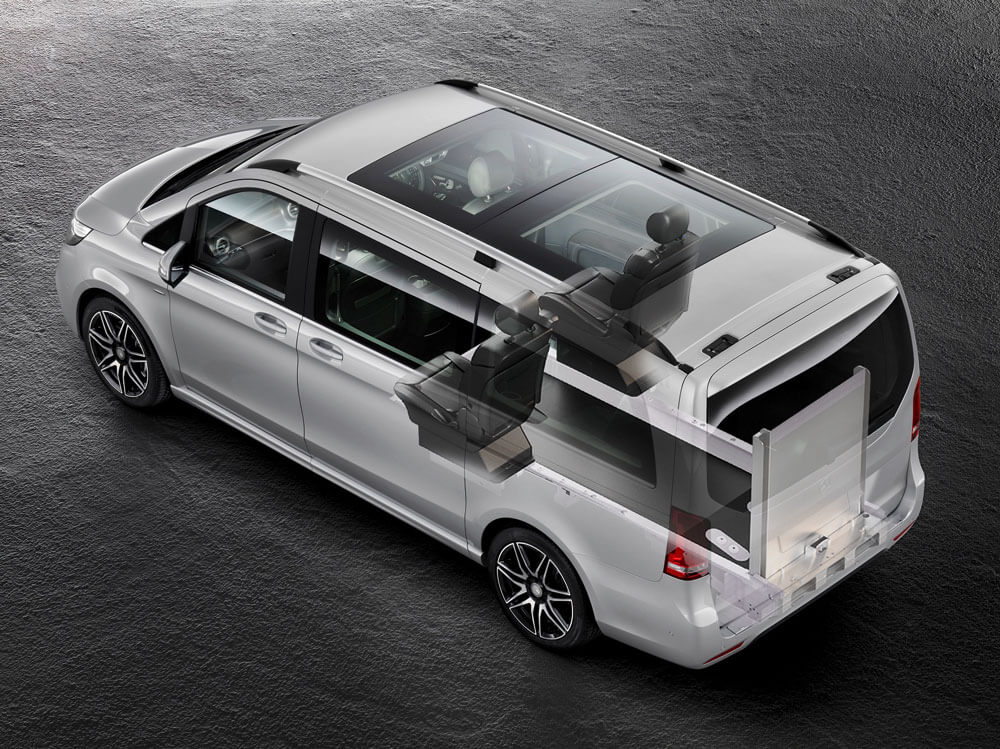 Brotherwood Wheelchair Accessible Vehicles (WAVs) are fitted with a unique low-floor (sometimes referred to a a dropped-floor) design that creates several benefits for the wheelchair user when travelling.
Let's take a look at the main advantages of this type of wheelchair access conversion.
Greater Space
A typical Brotherwood® WAV conversion features a unique full length, flat, level lowered (or dropped) floor. By lowering the floor, more interior space is created for the wheelchair user, for a more enjoyable travelling experience. The lowered floor conversion is also extremely discreet and visually imperceptible from an unadapted vehicle.
 Superior View
Lowering the vehicle floor for wheelchair access also creates better visibility for the wheelchair user, who can enjoy a clearer view out of the windows and windscreen of the vehicle. Many wheelchairs, especially power chairs, sit higher than an average car seat – making travelling on a standard height floor WAV cramped and harder to see out.
 Composed Ride
By lowering the floor that the wheelchair travels on, the centre of gravity for the wheelchair user is also lowered. This considerably reduces the sensation of body roll as the converted vehicle leans from side to side when cornering, making every journey more enjoyable and enabling longer journeys without discomfort.
 Inclusive Experience
Lowering the floor creates an equal head-height for able-bodied and wheelchair seated passengers alike; this enables easier conversation and promotes the feeling of inclusion for the wheelchair user. Sitting between the rear passengers, the central wheelchair position enables the wheelchair user to travel as part of the family.
 Convenient Access
The unique lowered floor is not only better when travelling; the loading procedure is also made much easier for all. By lowering the floor, the gradient of the ramp is also reduced. This makes loading and unloading easier and safer, and means that the ramp can be shorter, making it easier to deploy and use in any parking space.
Looking for a low-floor WAV? Check out our range of dropped-floor WAVs below.