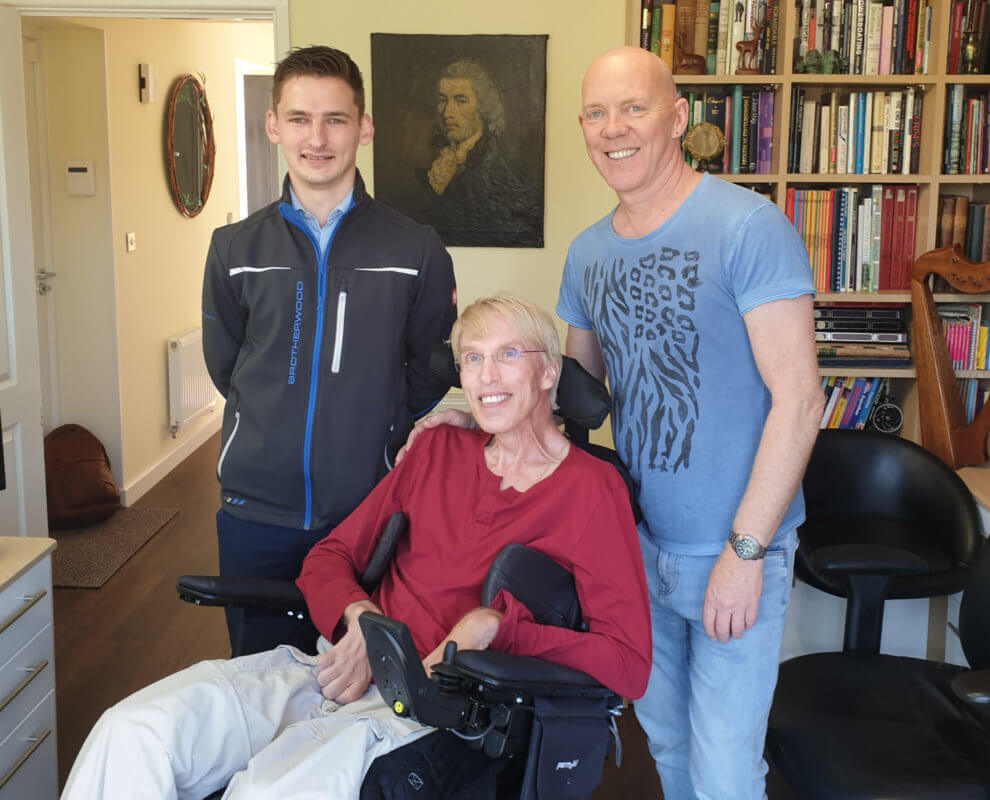 It was an exciting day this week as we had the pleasure of delivering a new Brotherwood Wheelchair Accessible Vehicle to Dr Peter Scott-Morgan!
Peter is a world-renowned roboticist and artificial intelligence expert who upon being diagnosed with Motor Neurone Disease in 2016, set in motion a plan to become the world's first 'cyborg' – assimilating technology into his body in order to not only survive but thrive!
Peter's groundbreaking transformation is unlike anything the world has ever seen before – and his day-to-day life is currently being filmed for a documentary which will be broadcast on Channel 4 next year as 'The Human Guinea Pig'.
Pictured is Brotherwood Sales Executive Hayden who had the privilege of meeting Peter and Francis Scott-Morgan to deliver their new vehicle. The handover was filmed by the documentary production crew so you might even catch a glimpse of their new Brotherwood WAV when the programme airs in early 2020!
You can read more about Peter's amazing story at his
website
, an article which was originally printed in The Times Magazine earlier this year.