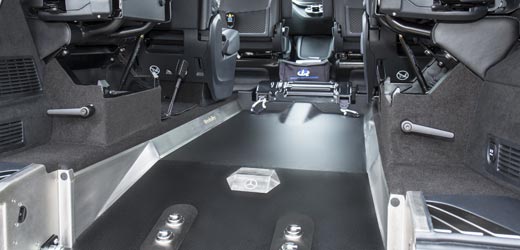 Low, Flat, Level Floor
---
A steeply sloping floor, sitting too high or far back in the vehicle can not only be isolating, but also an uncomfortable ride for the wheelchair user. The level, lowered floor of a Brotherwood® conversion offers a stable, comfortable, natural seating position, for better visibility, inclusion and ride quality.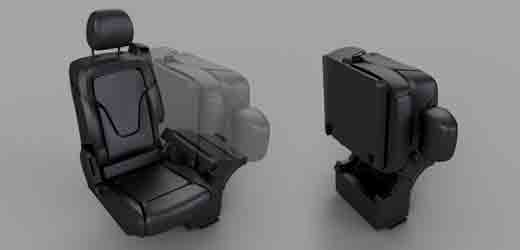 Folding Third Row Seats
---
A Pair of folding cantilever action seats can be optionally equipped in the third row (subject to availability). The high quality seats match the original Mercedes-Benz interior, are extremely comfortable and large enough to seat adults; yet can be folded aside in seconds when not in use or to allow wheelchair access.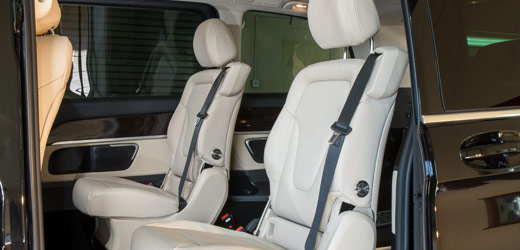 Full Size Second-Row Seats
---
The second row seats are full size for optimal passenger comfort, yet still offer 26″ of space in between thanks to our innovative Brotherwood configuration. This means the wheelchair user can travel between the 2 rear seats inclusively.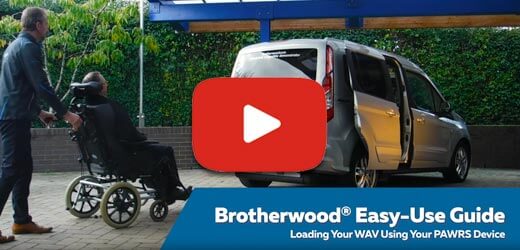 Hook-i PAWRS
---
The Hook-i PAWRS is a remote-controlled, powered front restraint system, to assist loading a wheelchair and passenger. No pushing required, simply attach the restraints and press the remote control for effortless loading of combined wheelchair and passenger weights up to 250kg.