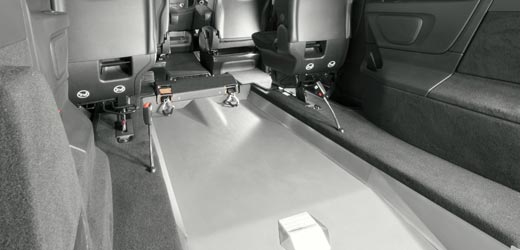 Low, Flat, Level Floor
A steeply sloping floor, sitting too high or far back in the vehicle can not only be isolating, but also an uncomfortable ride for the wheelchair user. The level, lowered floor of a Brotherwood® conversion offers a stable, comfortable, natural seating position, for better visibility, inclusion and ride quality.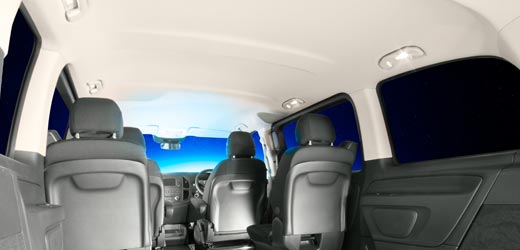 Spacious Headroom
Our lowered floor allows a huge headroom inside the Vito Tourer. As a result the wheelchair user enjoys excellent visibility out of the large windows. Sitting lower in the vehicle also lowers the wheelchair user's centre of gravity, reducing the feeling of body roll for a better ride.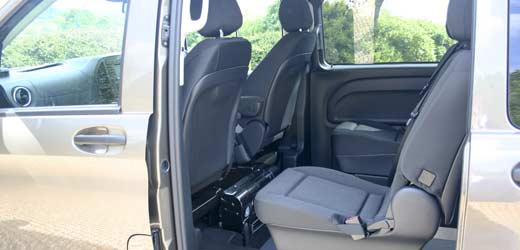 Full Size Second-Row Seats
The second row seats are full size for optimal passenger comfort, yet still offer 28.5″ of space in between thanks to our innovative Brotherwood configuration. This means the wheelchair user can travel between the 2 rear seats inclusively.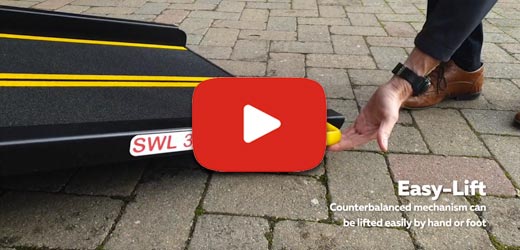 Counterbalanced Ramp
Our custom-built, lightweight ramp is counterbalanced, so that it can be lifted with minimal effort by foot or hand. The angle is shallow to enable easy loading , while long life fittings ensure minimal maintenance and reliable performance for years to come. Finished with a high-traction surface that makes access easy for manual or power chairs.