Brotherwood® Company History
Brotherwood® was founded in 1985 by Rod Brotherwood, with the conversion of a Nissan Prairie for wheelchair user, friend and neighbour, John Lambert. John, a former airline pilot, had become dependent on his wheelchair as a result of a motorcycle accident.
At this time the 'Wheelchair Accessible Vehicle', as it is known today did not exist. The only options available to John were clumsy, conspicuous vehicles, which John referred to as 'Pope-mobiles'. John asked Rod, a vehicle engineer, if he could use his extensive knowledge to design and build him a better vehicle.
John wanted what anyone would look for in a new car; good looks, convenience, and everyday usability. John especially wanted something that didn't stand out as a vehicle for the disabled. This was a point Brotherwood® has never forgotten.
Rod set about designing an innovative new vehicle conversion that enabled John to travel with his family, comfortably and discretely. By understanding John's needs, Rod produced a unique vehicle, which perfectly suited John's lifestyle, and the Brotherwood® vehicle conversion process was born.
The Evolution of Disabled Transport
From Rod's first vehicle in 1985, Brotherwood has grown into a market leader in Wheelchair Accessible Vehicles, establishing higher working standards across the industry to ensure that wheelchair users across the UK benefit from outstanding choice, quality and service.
1980's
Wheelchair transportation before Rod Brotherwood's invention was crude and indiscreet. With conspicuous raised roofs instead of a lowered floor, a typical example John Lambert called a 'Popemobile' is pictured.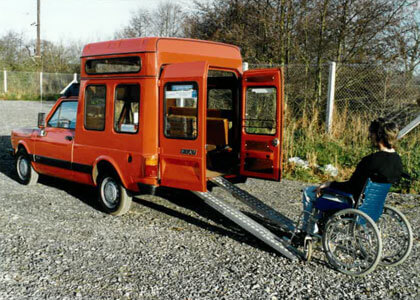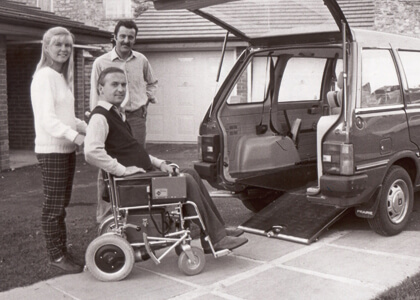 1985
Rod Brotherwood sets about designing a better accessible vehicle for friend and wheelchair user John Lambert. Rod and John are pictured with Brotherwood Prairie #001.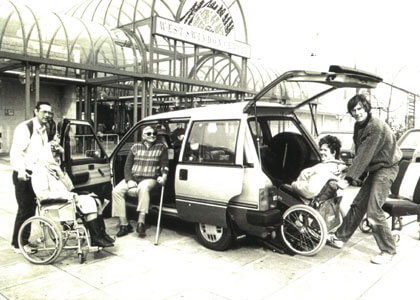 1986
At the 1986 Naidex exhibition wheelchair users are amazed by the discreet low floor adaptation and further orders begin to arrive for the Prairie.
1986
As word spreads of Rod's remarkable vehicle more and more people take an interest in the unique Brotherwood conversion. As demand grows, Rod begins to explore other vehicles to convert for discerning clients across the country.
1987
Rod Brotherwood delivers Brotherwood Automobility's 100th Wheelchair Accessible Vehicle.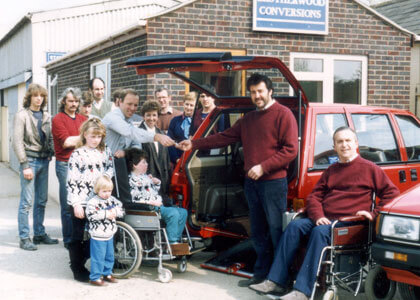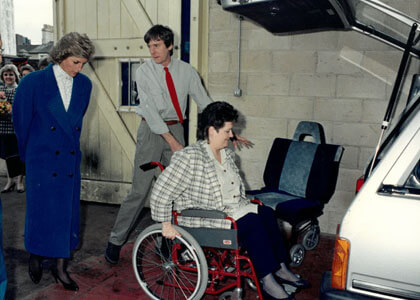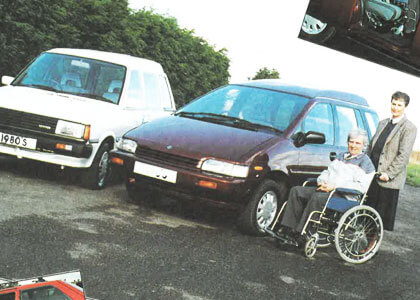 1989
Brotherwood Automobility's Nissan Prairie conversion is established as the market-leading Wheelchair Accessible Vehicle. A new Nissan Prairie model is launched to a great reception to begin the 1990s.
1993
Brotherwood continue to innovate, launching new compact Wheelchair Accessible Vehicles including the 'Combi' Ford Courier conversion.
1995
The Brotherwood range continues to grow as Rod designs many new conversions including a unique low-floor conversion for the ubiquitous Volkswagen Sharan.
2001
Brotherwood become the first WAV convertor to offer a Wheelchair Up-Front conversion, adapting the Fiat Multipla into a side-by-side configuration.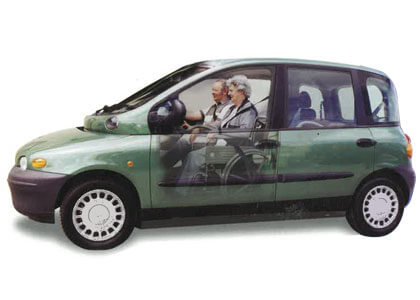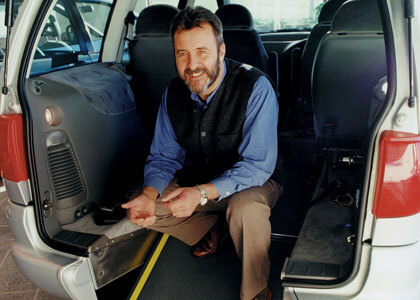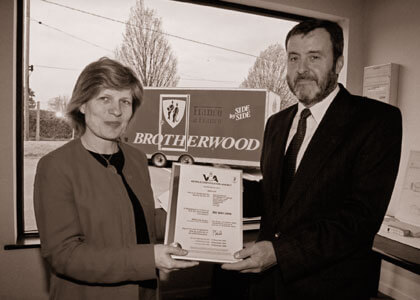 2001
Brotherwood are awarded ISO:9001 certification by the Vehicle Convertor's Authority, a testament to the quality of Brotherwood engineering.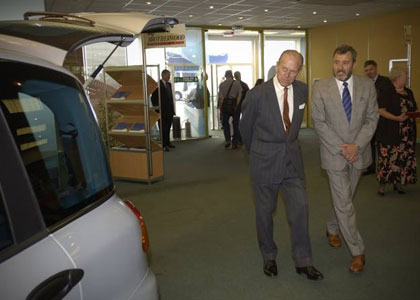 2003
His Royal Highness Prince Philip, Duke of Edinburgh views the Brotherwood Fiat Multipla with CEO and Founder Rod Brotherwood OBE, at the 2003 Mobility Roadshow in Donington.
2003
As the company continues to grow, a modern office and showroom building was built at the Brotherwood factory. The new headquarters is named Lambert House in recognition of John's friendship with Rod.
2010
Sir Stirling Moss kindly opened the Brotherwood stand at the Mobility Roadshow in 2010, and took some time to discuss how we engineer our Wheelchair Cars.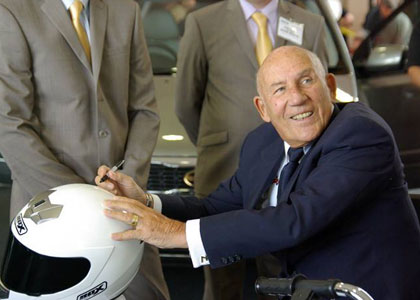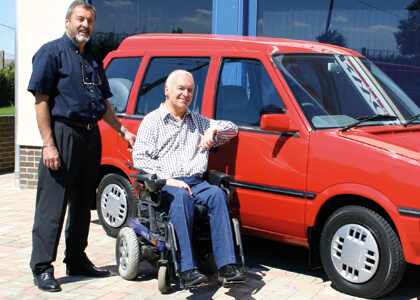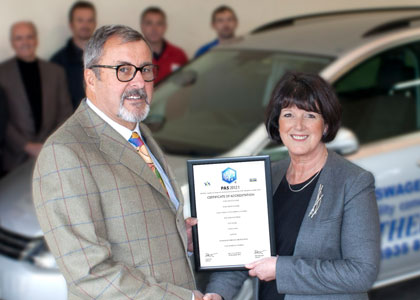 2012
A founding member of the Wheelchair Accessible Vehicle Convertors Association (WAVCA), Brotherwood is the first convertor to achieve both European Whole Vehicle Type Approval and PAS-2012:1-2012 Compliance on the Volkswagen Sharan conversion.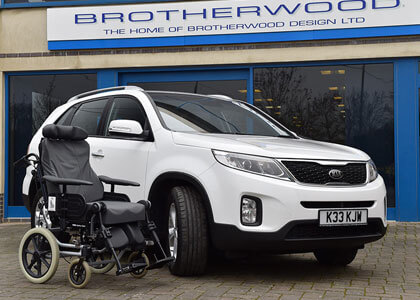 2014
Brotherwood launch a unique wheelchair up-front conversion for the Kia Sorento SUV. Codenamed 'Vision', the Sorento was unlike any other WAV on the market in both wheelchair location and appearance.
2015
Brotherwood are first to market with the 'C'Arete'. The Ford Tourneo Connect model takes the UK by storm with it's huge interior space, compact size and modern styling and specification.
Brotherwood celebrate their 30th anniversary at Goodwood Festival of Speed, setting a world first by racing a Wheelchair Accessible Vehicle up the famous hillclimb for the first time in history.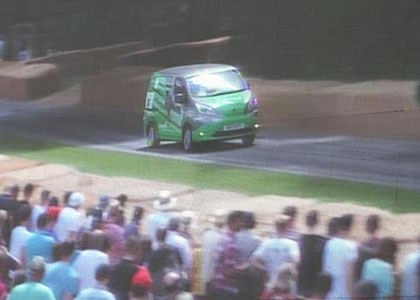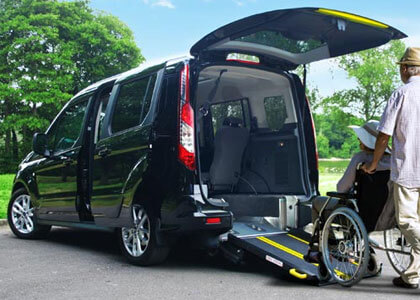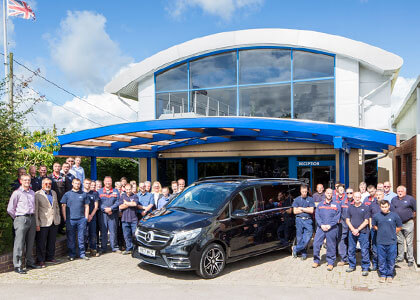 2017
Brotherwood produce their 5000th Wheelchair Accessible Vehicle. With converted vehicles enabling mobility for clients across the world, Brotherwood are the established market leader in quality WAVs.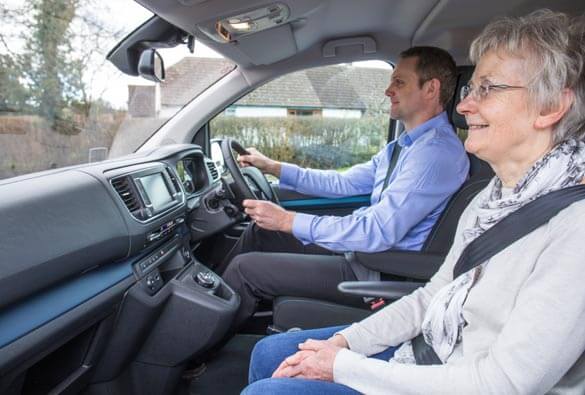 2019
Brotherwood launch a brand new unique wheelchair up-front conversion for the Peugeot Traveller. The Lioness conversion boasts class-leading headroom.
2021
Brotherwood are recognised as an official Volkswagen WAV convertor and Integrated Partner of Volkswagen Commercial Vehicles, undergoing a rigorous auditing process  to ensure compliance with demanding engineering and quality control standards.
Brotherwood add another market leading WAV with the launch of the Tigon, Toyota Proace Verso. An exclusive partnership with VB AirSuspension means the Tigon provides unparalleled ride quality.