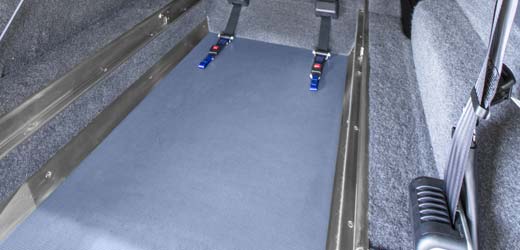 Low, Flat, Level Floor
---
Wheelchair passengers located on a sloping floor or too high in the vehicle can feel not only isolated, but ca also lead to an uncomfortable ride. The low, level floor that is the hallmark of a Brotherwood® conversion offers a stable, comfortable and natural seating position, for improved visibility and exceptional ride quality.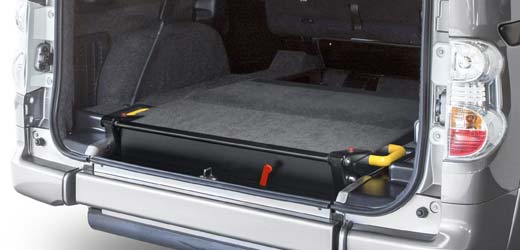 Folding Stowage Ramp
---
The optional folding ramp (standard Fitment on Tekna Rapid Plus models) fold flat when not in use to create a practical area for luggage when no wheelchair user is on board. The ramp can then unfold with the push of a button making it ready to deploy.
4-Point Restraint System
---
The 4 point restraint system securely and safely acnchors the wheelchair in place for a stable, comfortable ride. The wheelchair occupant is protected by a separate 3-point tested & approved safety belt.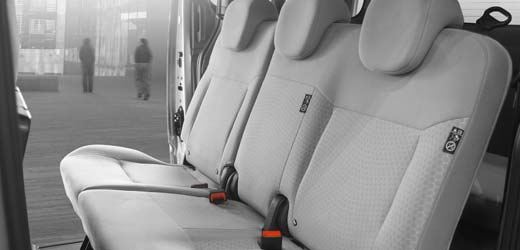 Rear Bench Seat
---
The original rear bench seat is retained, allowing full flexibility of up to 5 able-bodied passengers plus 1 wheelchair user. This capacity makes Envy ideal for service providers, local authorities and more.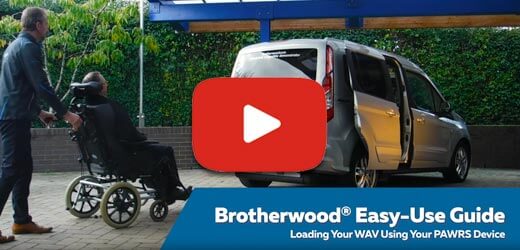 Hook-i PAWRS
---
The Hook-i PAWRS is a remote-controlled, powered front restraint system, to assist loading a wheelchair and passenger. No pushing required, simply attach the restraints and press the remote control for effortless loading of combined wheelchair and passenger weights up to 250kg.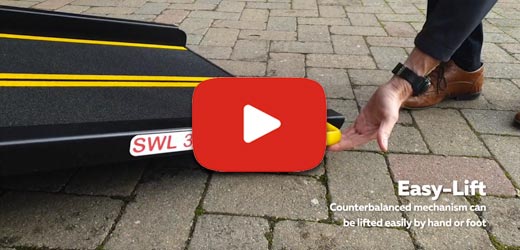 Counterbalanced Ramp
---
Our custom-built, lightweight ramp is counterbalanced, so that it can be lifted with minimal effort by foot or hand. The angle is shallow to enable easy loading , while long life fittings ensure minimal maintenance and reliable performance for years to come. Finished with a high-traction surface that makes access easy for manual or power chairs.