The Brotherwood Difference
HERITAGE
We have been converting cars for wheelchair passengers since 1985. Over that time we have developed a unique approach to vehicle conversion, one which puts the experience of the wheelchair user first.
As a result, Brotherwood® conversions stand a class apart for their comfort, visibility, inclusion, safety and ease of use. Read on to see the unique benefits that this expertly-engineered process can offer.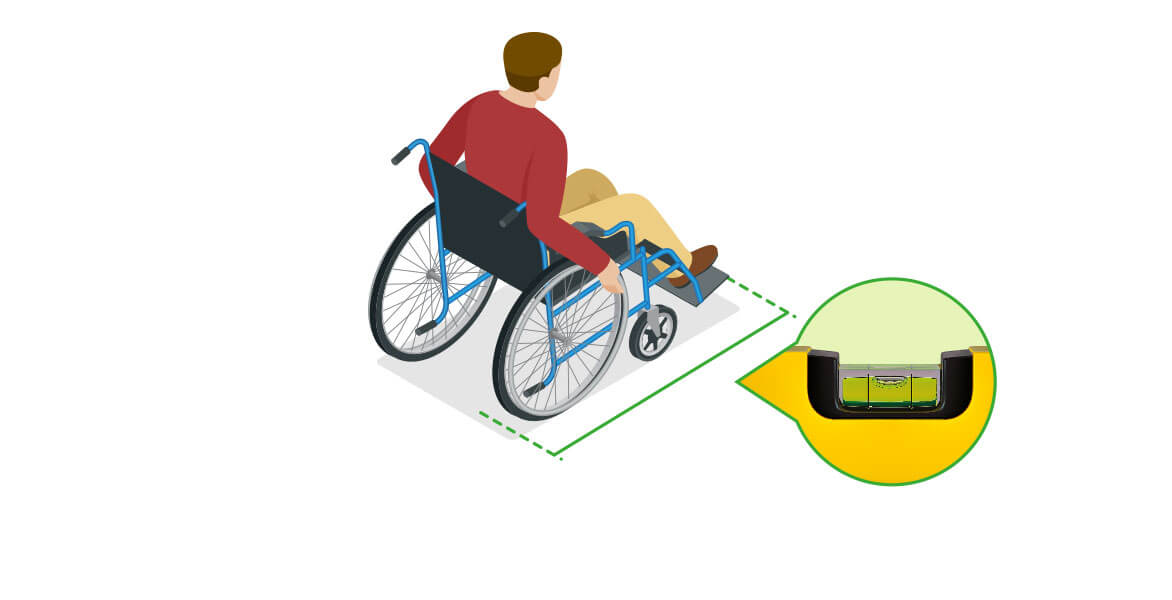 1. Passenger

Comfort
We place emphasis on wheelchair passenger comfort, ensuring that the wheelchair user travels in the centre of the vehicle, on a flat, level lowered floor. Sitting centrally within the car creates a smoother ride, with a naturally ergonomic seating position.
Our lowered floor also reduces the centre of gravity of the wheelchair passenger. This is extremely important as it greatly reduces the feeling of 'body roll', leading to a much more comfortable and enjoyable ride.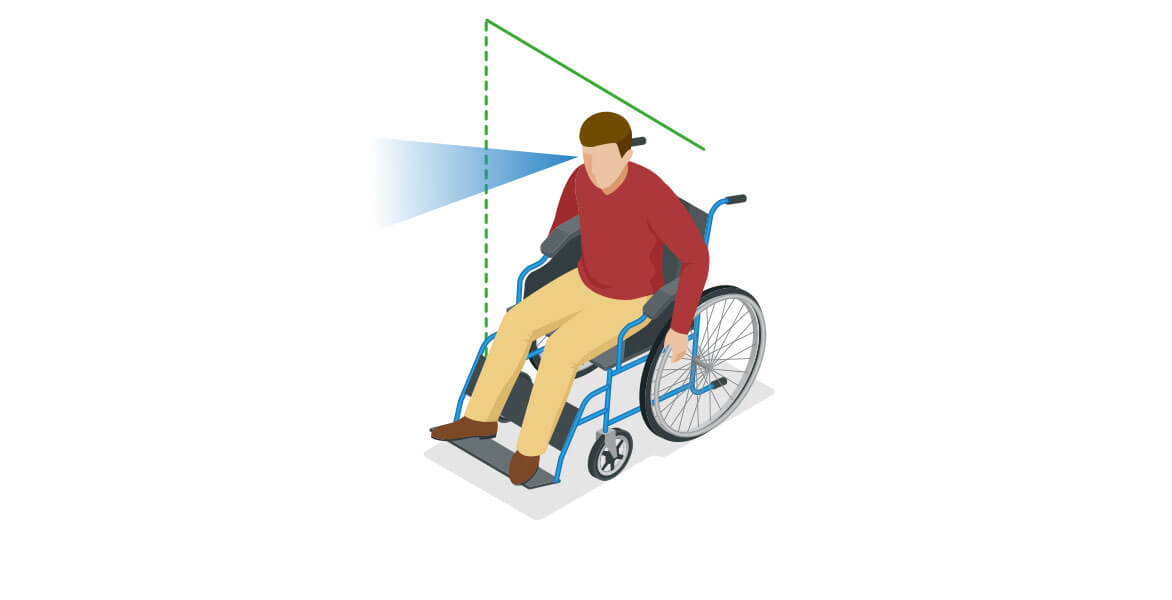 2. Space &

Visibility
Ensuring that the wheelchair is positioned with all wheels on a level surface gives a much more natural seating angle, offering improved visibility out of the front and side windows.
The lowered floor also creates more headroom for the wheelchair user – particularly useful if you are tall, but creating a beneficial feeling of spaciousness for all passengers.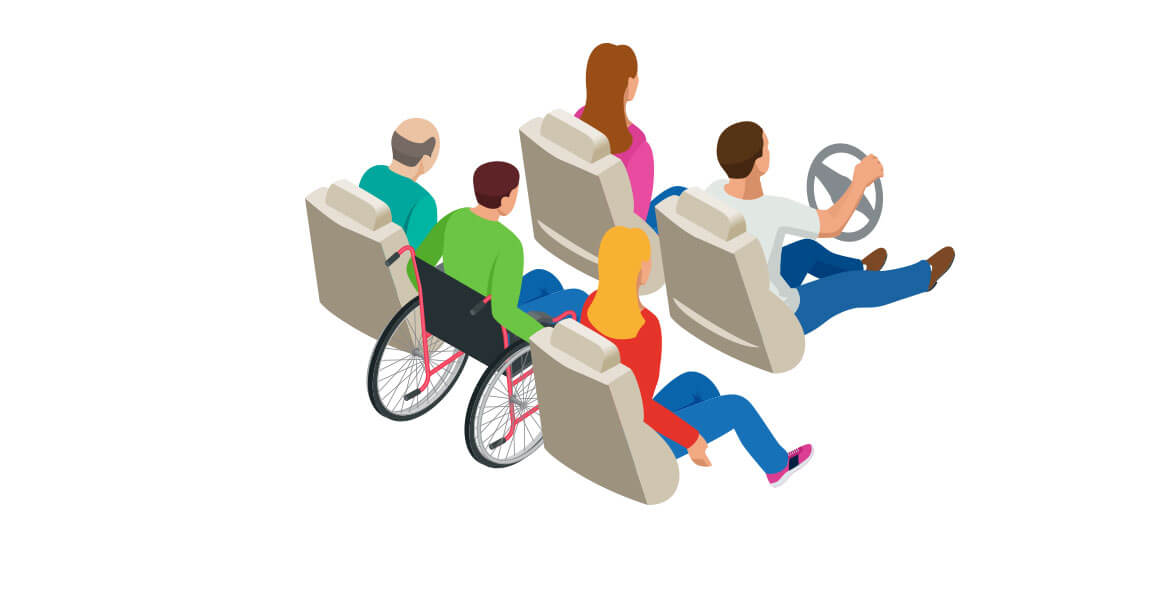 3.

Inclusion
Many of our customers comment on how they have felt isolated travelling in other wheelchair accessible vehicles. With a Brotherwood® conversion, the lowered floor and central wheelchair position enables wheelchair users to travel inclusively with family and friends as part of the social group.
We also aim to provide an equal head-height for able-bodied and wheelchair seated passengers alike; this enables easier conversation and promotes the feeling of inclusion and wellbeing for the wheelchair user.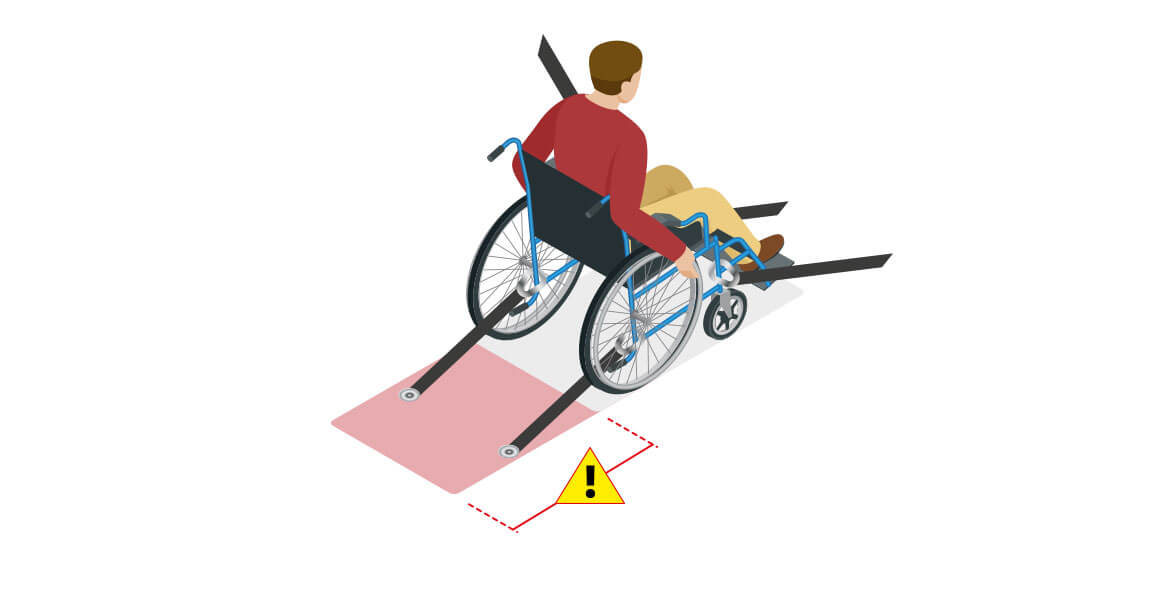 4.

Safety
The extreme rear of the vehicle is not considered to be the safest position within the vehicle for the wheelchair user, who may feel more vunerable when seated too close to the rear door. Moving the wheelchair position forward reduces this risk and enables the restraints to affix at the recommended 45º angle.
5. Easy

Access
The unique lowered floor is not only better when travelling; the loading procedure is also made much easier for all. By lowering the floor, the gradient of the ramp is reduced. This makes loading and unloading easier and safer for wheelchair user and carer alike, and means that the lightweight, counterbalanced rear ramp can be shorter, making it easier to deploy and use in almost any parking space.
INNOVATION
You'll only find these features on a Brotherwood conversion – engineering to enable comfortable, inclusive, convenient and safe travel for all.
Counterbalanced Ramp
Our custom-built, lightweight ramp is counterbalanced, so that it can be lifted with minimal effort by foot or hand. The angle is shallow to enable easy loading , while long life fittings ensure minimal maintenance and reliable performance for years to come. Finished with a high-traction surface that makes access easy for manual or power chairs.
STORQ SYSTEM
STORQ automatically applies extra tension to the wheelchair restraints – ideal for those with limited grip or dexterity who might struggle with traditional buckles. By ensuring the rear restraints are properly tensioned, the wheelchair user enjoys a safer, more stable ride.
HOOK-I PAWRS
The Hook-i PAWRS is a remote-controlled, powered front restraint system, to assist loading a wheelchair and passenger. No pushing required, simply attach the restraints and press the remote control for effortless loading of combined wheelchair and passenger weights up to 250kg.