Welcome to
Brotherwood
The UK's
Wheelchair Accessible Vehicle
Specialists
QUALITY SERVICE AT EVERY STAGE
The Brotherwood Difference
COMFORT • INCLUSION • SAFETY
Brotherwood® are recognised as the market leader in Wheelchair Accessible Vehicle Design. We believe that every WAV should prioritise comfort, inclusion and safety for the wheelchair user. Enabling the wheelchair user to travel in the centre of the vehicle, on a flat, level lowered floor, has several advantages:
SEE THE DIFFERENCE
Client Reviews
& Case Studies
Read what our clients say about us, and see the difference that Brotherwood WAVs make to the quality of life for wheelchair users across the UK.
Finding the right Wheelchair Accessible Vehicle can have a transformative effect on your life. Making it easy and enjoyable to get out and about in comfort can turn your travels from a chore to a [...]
READ MORE
When Steven was searching for a new Wheelchair Accessible Vehicle with the style to match its' practicality, one model proved to be a clear favourite - the Brotherwood Klastar WAV conversion for the Mercedes-Benz V-Class. [...]
READ MORE
We were delighted to hand over the keys to this stunning Obsidian Black Mercedes-Benz Vito Tourer WAV to the Edwards family recently – their third Wheelchair Accessible Vehicle from Brotherwood. [...]
READ MORE
About Brotherwood®
Brotherwood® are the UK's Wheelchair Accessible Vehicle Specialists with a heritage dating back to 1985.
Our Heritage
Brotherwood® have been manufacturing Wheelchair Accessible Vehicles since 1985. Our attention to detail, customer care and commitment to quality mean our 'WAVs' carry an excellent reputation across the world.
Brotherwood® are regarded as the pioneers of the modern 'Wheelchair Accessible Vehicle', changing the perception of disabled transport from conspicuous high-roof vans to discreet purpose-built wheelchair cars.
Our Mission
Brotherwood® is an ISO 9001 company committed to maintaining its position as a market leader for the design and adaptation of vehicles for the safe transportation of the wheelchair passenger. Through design, we aim to produce a choice of quality products which allow customers to travel safely, comfortably and with dignity; delivered with first class service.
ABOUT BROTHERWOOD®
DESIGNED & ENGINEERED
IN GREAT BRITAIN
SINCE 1985
Latest News
Read the latest news, updates, events and offers from the UK's Wheelchair Accessible Vehicle specialists.
---
We have a selection of brand new Ford Tourneo Connect models available in stock for conversion. With new factory order lead times at an all-time high, reserving one of these in-demand WAVs will guarantee you [...]
Read More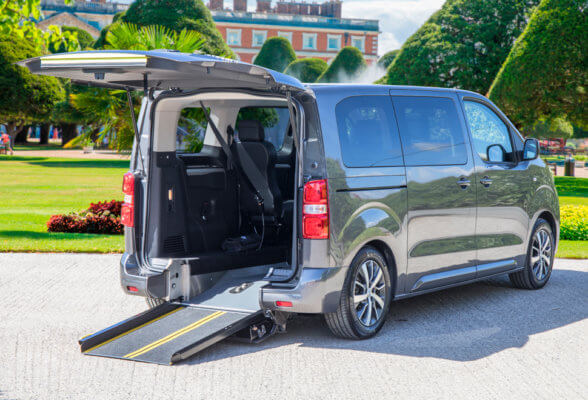 With vehicles available in stock now, there's no need to wait – we have the rare opportunity to bypass the factory order process to deliver your dream WAV with an exceptional turnaround. [...]
Read More