How To Apply for a Motability WAV
How To Apply for a Motability WAV
The Motability scheme is a simple, hassle-free way to lease and run a Brotherwood® Wheelchair Accessible Vehicle, and covers most of the main costs of running your vehicle, including insurance, maintenance and assistance. However the process of choosing and applying for a Motability WAV can be daunting. Our expert team are on hand to guide you how to apply for a WAV on the Motability Scheme, every step of the way.
CHECK YOUR ELIGIBILITY
First we'll need to check that you are eligible for the Motability disability car scheme. If you receive one of the following mobility allowances and have at least 12 months' award length remaining you can exchange your disability car allowance for a WAV on the Motability scheme:
Higher Rate Mobility Component of the Disability Living Allowance;
Enhanced Rate of the Mobility Component of Personal Independence Payment;
War Pensioner's Mobility Supplement;
Armed Forces Independence Payment
If you are unsure whether or not you qualify you can check online using the Motability Eligibility Checker.
CHECK ELIGIBILITY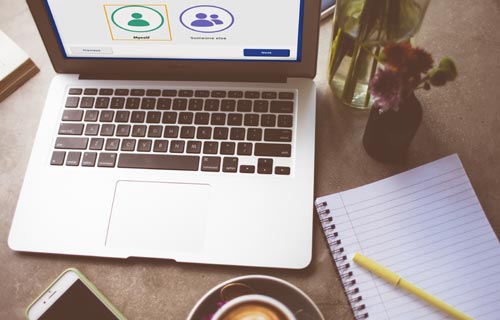 CHOOSE A SUITABLE WAV
Next you'll need to decide which of our Motability Wheelchair Accessible Vehicles will be most suitable for your needs. There's lots to consider, including the size of the vehicle, how many seats you will need, and how much interior space the wheelchair user requires.
Take a look at our WAV Buyer's Guide for some key considerations to bear in mind when choosing your Motability WAV. If you'd like to discuss your needs with an experienced advisor, then give our Motability team a call or contact us online – our friendly staff can talk you through all of the options available and help you decide which vehicle might work best for you. We can even send you a free brochure pack to help you choose.
HELP ME CHOOSE
BOOK A DEMONSTRATION
Before proceeding with an application, you'll need to book a home demonstration, to check that the vehicle really does suit your needs. An experienced advisor will visit you at home – or at a location you choose, to show you the WAV.
You'll be able to take the vehicle for a drive, and practise loading and unloading the wheelchair user to make sure you're happy with the process. We'd recommend having everyone that will use the mobility vehicle – drivers, carers and passengers, available to try the vehicle out. It's also useful to have all of the equipment that you may wish to travel with on hand, so that you are sure that it will all fit in your chosen WAV.
BOOK A DEMONSTRATION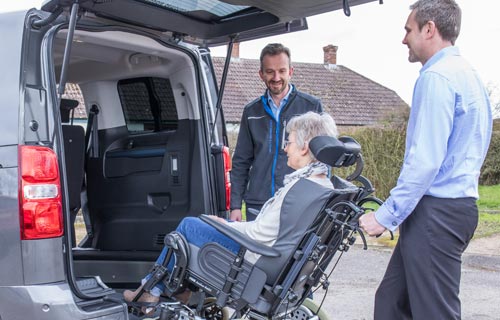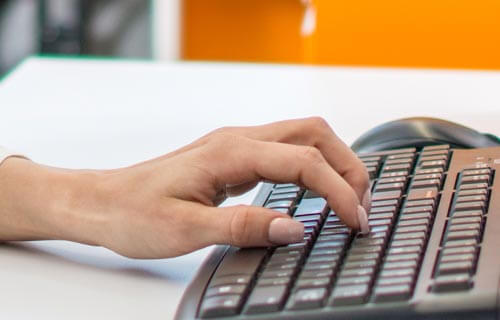 COMPLETE YOUR APPLICATION
A dedicated Motability Administrator will guide you through all of the documents required to complete your application, such as a Statement of Responsibilities, which detail the permitted uses of your Motability WAV, and Driver Consent Forms, which enable us to process your application.
We'll also need the following, to ensure that your Motability WAV application is processed as quickly as possible:
Copies of driving licences for all drivers;
A copy of a recent utility bill;
A copy of your Allowance Award Notice;
A copy of your letter of financial assistance if applicable;
A deposit to reserve the vehicle and production slot.
On average it takes around 1 week to process and confirm your Motability application – but if it's urgent, we'll try to make it less.
TAKE DELIVERY
When your application is complete, and your deposit is cleared, we'll advise you on an estimated delivery date for your new vehicle. If you are ordering a vehicle from stock, this could be a few weeks; however we can also order bespoke vehicles to your specification, in which case the lead time will be dependent on how quickly your vehicle can be supplied by the manufacturer.
You'll be sent a Confirmation Letter with a unique Personal Identification Number (PIN), which you'll need to enter when your vehicle is delivered. Nearer to your estimated delivery date, our team will be in touch to discuss a suitable day to deliver your vehicle.
Your new Motability WAV will be driven to your door, so there's no need to worry about travel arrangements! Upon delivery, we'll show you around the vehicle features, and demonstrate how to use the vehicle loading and restraint systems, so you're ready to go. If you are replacing an existing Motability vehicle, we'll even take your old car away, saving you the hassle of returning it to the dealership.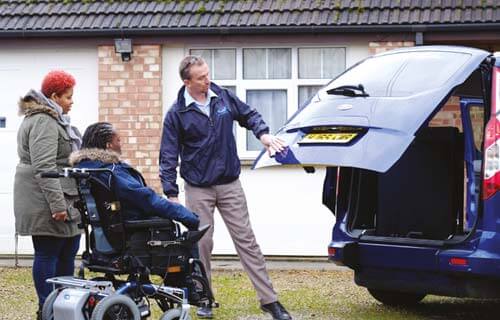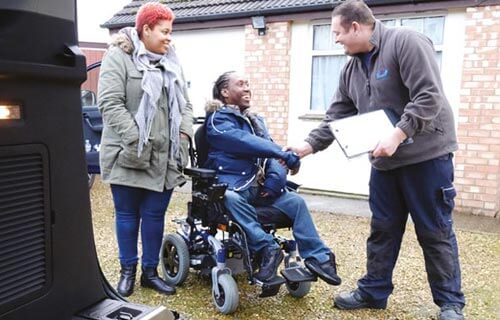 ANNUAL WAV CHECK
Your Motability agreement includes an Annual WAV Safety Check, where a Brotherwood® engineer will visit you at home or work, to inspect your vehicle and conversion to make sure it's operating at its' best.
You don't need to arrange anything – we'll be in touch in good time to make arrangements for your visit. Our engineer will check all of your vehicle's safety related items – such as the restraint and occupant safety belts. We'll also check some of your vehicle's critical levels such as the oil and coolant, and advise you on the condition of your tyres.
GET HELP IN AN EMERGENCY
Your Motability agreement also includes roadside assistance, tyre and glass replacement. If you need assistance at any stage with your Motability WAV, you can use these dedicated Motability assistance contacts:
Breakdown Cover RAC 0800 73 11173 / (ROI) 01800 535 005
Tyre Replacement KWIKFIT 0330 123 1561
Glass & Windscreen AUTOGLASS 0300 037 9944
Vehicle Insurance ROYAL SUN ALLIANCE 0300 037 3737
For all other service enquiries, you should contact us.