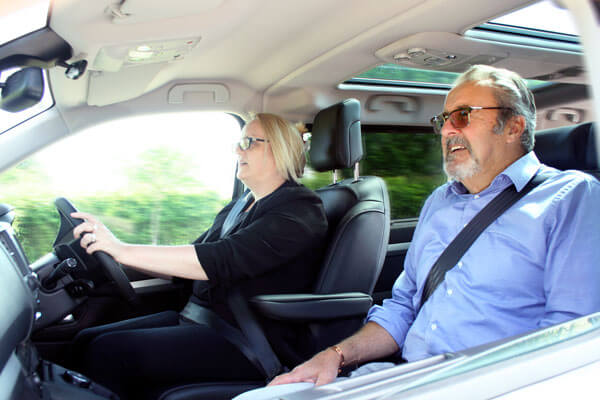 NEW PRODUCTS REVEALED
AT THE 2019 BROTHERWOOD WAV SHOW
In case you missed it – the 2019 Brotherwood WAV Show took place between Thursday 6 th and Saturday 8 th June at Haynes International Motor Museum, attracting hundreds of guests across all three days as we unveiled some exciting new products for the very first time.
LEADER OF THE PACK
Amongst the 30+ special purpose vehicles on display to explore and drive at the event, we took the covers off of our brand-new, unique WHEELCHAIR UP-FRONT conversion for the Peugeot Traveller – the Brotherwood Lioness . Although just a concept vehicle at this stage, our visitors were blown away by the huge internal headroom on offer in this inclusive vehicle – travelling in comfort next to the driver.

We received some excellent and constructive feedback from everyone who tried the Lioness, that will enable us to further improve the final design of this conversion before release later this year. Unfortunately, you won't be able to see it until then – but you can CONTACT US to register your interest in a demonstration of this up-front WAV when it's complete.
---
A QUALITY PARTNERSHIP
We also gave a first look at a new interior package for the Brotherwood Klastar Mercedes-Benz V-Class – developed in partnership with luxury coach builders Senzati . Adding to the outstanding sense of luxury this vehicle offers, the Senzati package incorporates bespoke quilted super-soft leather furniture, an amazing quilted diamond headlining with sensory colour fibre-optic lighting, a custom handcrafted centre console with 4G and Wifi, Apple TV and DAB Radio, enhanced soundproofing and insulation and much more. This one of a kind package provides an exceptionally luxurious travelling experience for the most discerning client.

If we didn't see you at the event, we'd still be delighted to show you what a Brotherwood conversion can do for you. If you would like more information on our range of vehicles, or to arrange a free, no-obligation home demonstration in the vehicle of your choice – please get in touch with us using the links below.

We look forward to hearing from you!