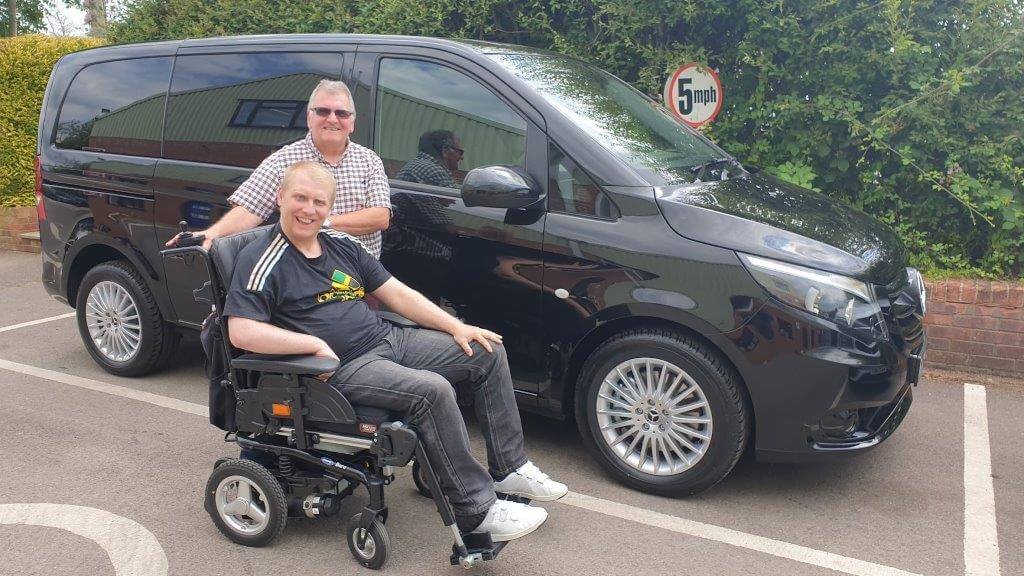 We were delighted to hand over the keys to this stunning Obsidian Black Mercedes-Benz Vito Tourer WAV to the Edwards family recently – their third Wheelchair Accessible Vehicle from Brotherwood.
We checked in with the Edwards' to see how they were enjoying their new Vito:
We have dealt with Brotherwood for several years and always find that they provide an excellent service, particularly in meeting our requirements. We have always purchased Mercedes-Benz vehicles and the new Vito Tourer is particularly attractive and practical for our needs. The finish is very good, particularly the front grille and the wheels, which catch the eye immediately.

The interior has plenty of room to adequately house our son and his electric wheelchair safely. The car is automatic and provides a really smooth and comfortable ride.

The service we received was excellent. Before leaving Nigel ensured that our son and wheelchair fitted comfortably and was safely secured. After picking up the Vito, Brotherwood rang the next morning to check again that everything was fine with the car. The aftersales service is excellent and we would highly recommend them. 

Sonia, David and James Edwards
We wish the Edwards family many happy miles in their new WAV.