More luxury, better quality and higher specification were on the agenda for the Johnstone family when the time came to replace their first Wheelchair Accessible Vehicle after 8 years of ownership. Having tried and tested a range of new WAVs from several UK suppliers, one model in particular stood out – the Brotherwood 'Klastar' conversion for the Mercedes-Benz V-Class.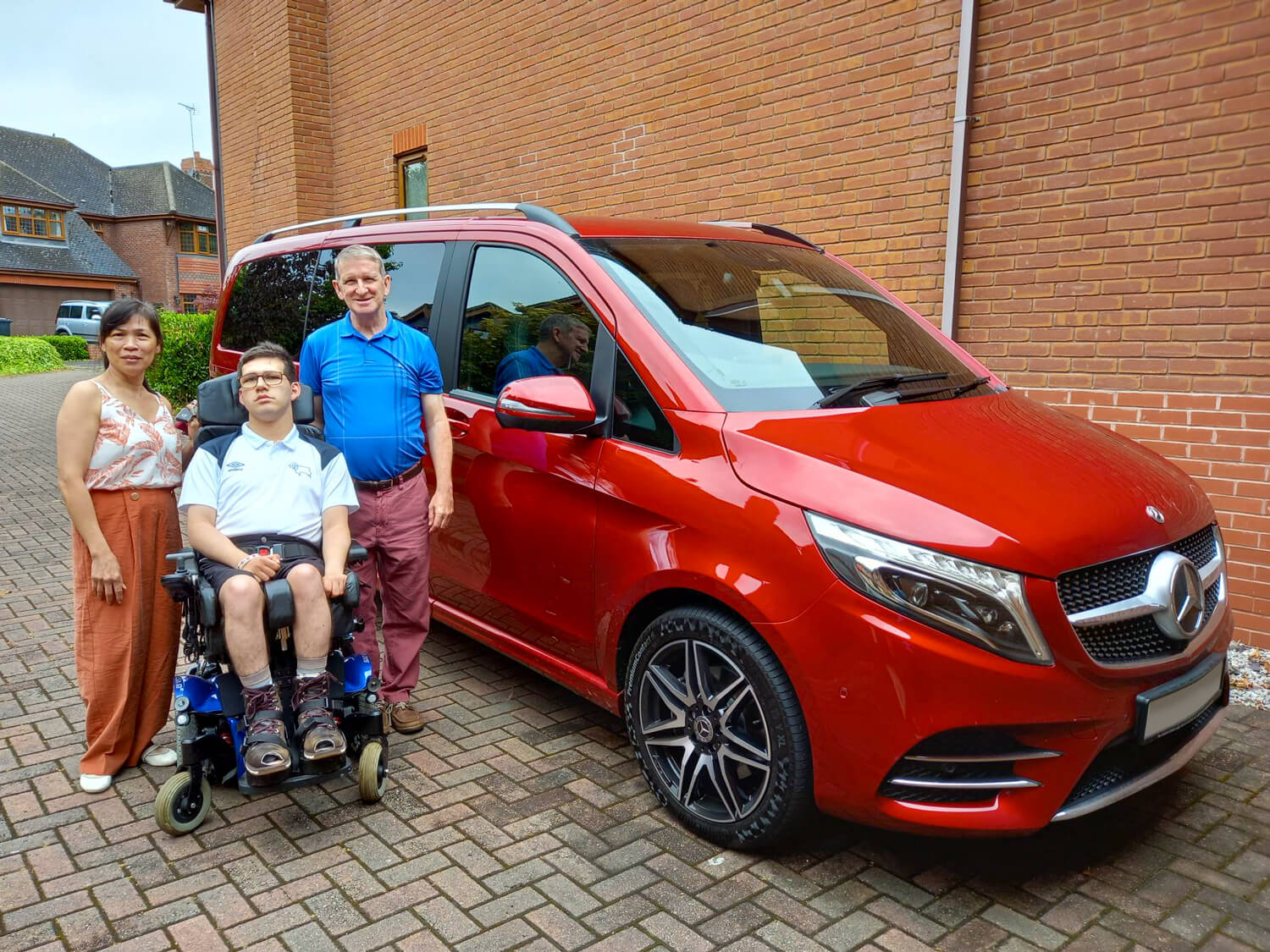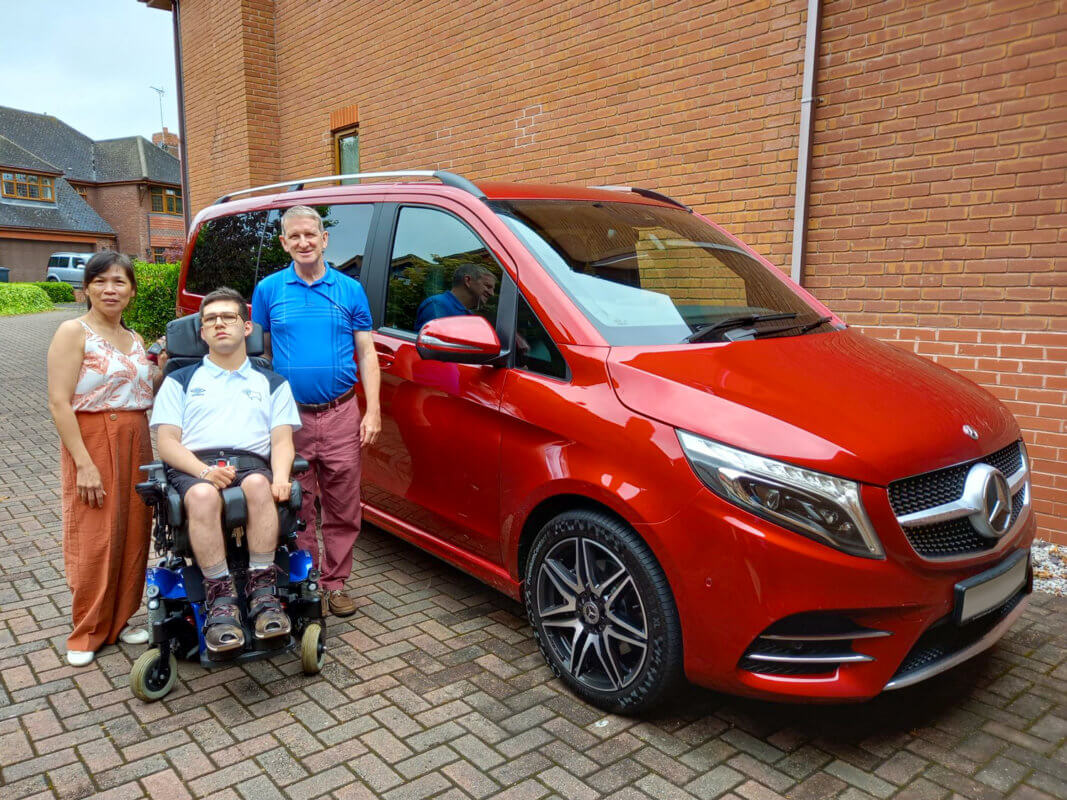 The family needed a vehicle with plenty of space for Jack to travel in his powered wheelchair – and wanted to enjoy a comfortable and inclusive travelling experience. The Brotherwood lowered floor conversion fit the bill perfectly, enabling Jack to travel centrally, with better visibility out of the windows, windscreen and large panoramic glass roof than their previous WAV.
"We (My Wife, Son and I), were looking for our son's second lowered floor WAV, after eight years of use of our first vehicle. Looking for a more luxurious, higher specification conversion, we approached several WAV suppliers.
Brotherwood visited us at our home, in the middle of England, with the Mercedes-Benz V300 AMG 'Klastar' conversion demonstration vehicle.
After having several WAV vehicles demonstrated to us, we knew immediately Brotherwood's high-spec engineering conversion was the one for us.
My son Jack travels all the time in an electric wheelchair; the raised head bar section allows smooth entry into the vehicle. The central position allows Jack to enjoy the journey, as he can interact with all the fellow passengers, and his visibility and comfort are enhanced."
"The Brotherwood lowered floor conversion allows for a user-friendly ramp, easy to manage wheelchair restraint system, and higher ground clearance making speed bumps less of a problem. The result being a very comfortable and enjoyable ride."
"We were looking for a luxurious, higher quality, higher specification WAV conversion and the Brotherwood / Mercedes-Benz partnership has delivered that.

Many Thanks to You and Your Team,"

– The Jack Johnstone Team
We wish the Johnstone family many happy miles in their new WAV.