Brotherwood show new Vivaro e-WAV for the first time
First new electric WAV from Brotherwood since Nissan eNV-200 in 2015
New conversion promises more space and comfort for the wheelchair user
Vivaro e-Life WAV benefits from new Government Grant scheme
The UK's Wheelchair Accessible Vehicle (WAV) specialists Brotherwood have teased a new environmentally-friendly vehicle for wheelchair users, unveiling a preview of their 'elektron' conversion for the Vauxhall Vivaro e-Life.
Brotherwood converted the very first electric Wheelchair Accessible Vehicle in 2015, with the launch of the Nissan 'Envy' eNV-200 WAV. The Envy was the first electric WAV to gain full European Whole Vehicle Type approval, PAS:2012 approval and the first electric WAV on the Motability scheme.
With this experience Brotherwood learned the challenges involved with the conversion of electric vehicles for wheelchair users. Their new electric WAV, the Brotherwood elektron builds upon our experience to deliver more space and comfort for the wheelchair user.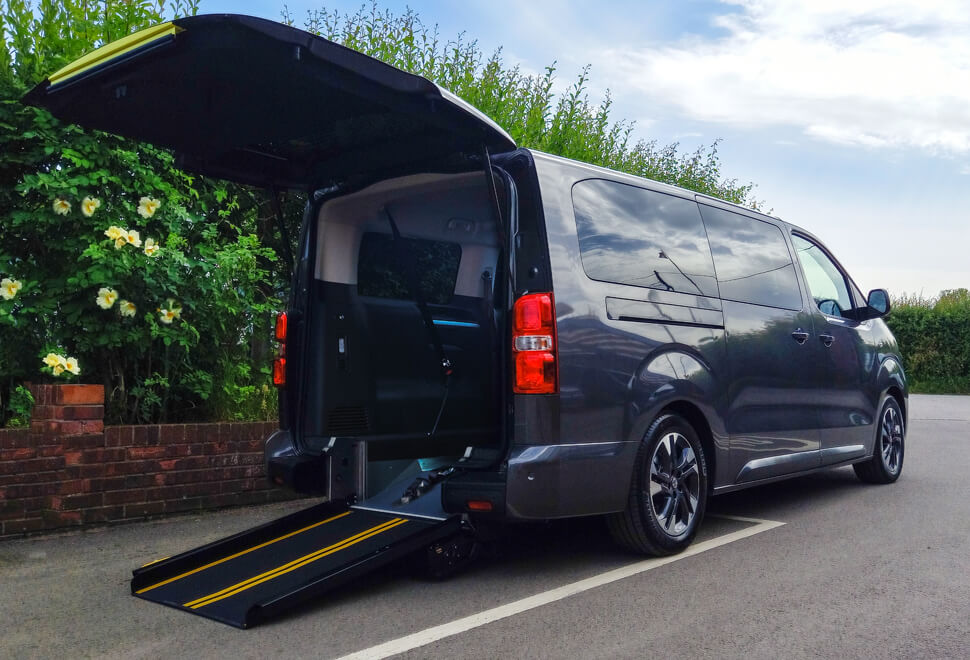 The Brotherwood conversion maximises the potential space within the Vivaro e-Life to provide a flat, level lowered floor of 64½" / 164cm in length. Much longer than previous electric WAVs, the elektron provides increased space, ride comfort and visibility for the wheelchair user.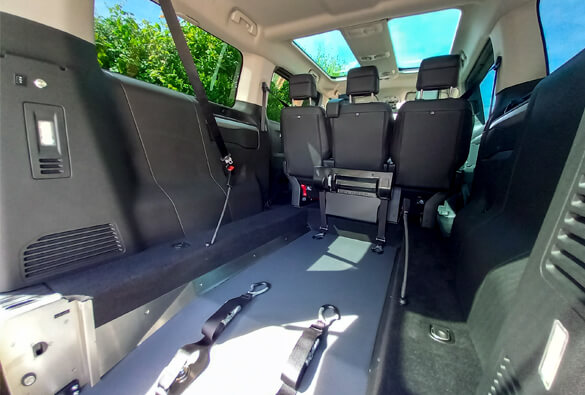 The rear wheelchair ramp is counterbalanced, making it light enough to lift with a single finger. Only 107cm long, the wheelchair ramp sits neatly under the rear tailgate for shelter from the elements when loading. The shallow angle and high-traction surface make loading and unloading wheelchair and passenger safe, fast and convenient.
Access is also made easy for able-bodied users. Rear seat passengers get in and out easily and safely with the pop-out sidestep, which cleverly deploys automatically when the electric rear sliding doors are opened. A useful grab handle makes things even easier for those with limited mobility.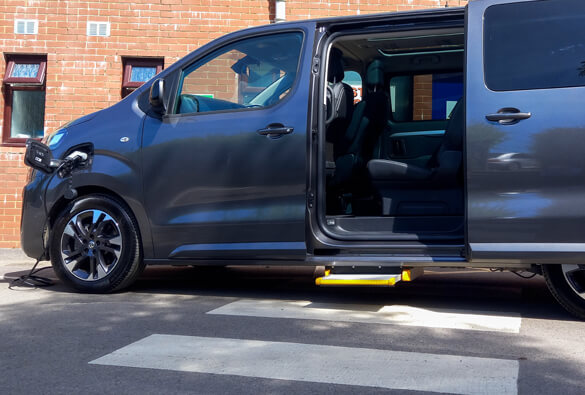 Exclusive to Brotherwood, optional VB-FullAir air suspension system can replace the traditional rear spring setup with a full air suspension system that filters out unevenness in the road surface, increasing ride comfort. The VB-FullAir system is also self-levelling, ensuring a consistent ride height and floor level at any load weight or number of passengers. The air suspension system can be lowered for even easier loading, creating an even shallower ramp angle.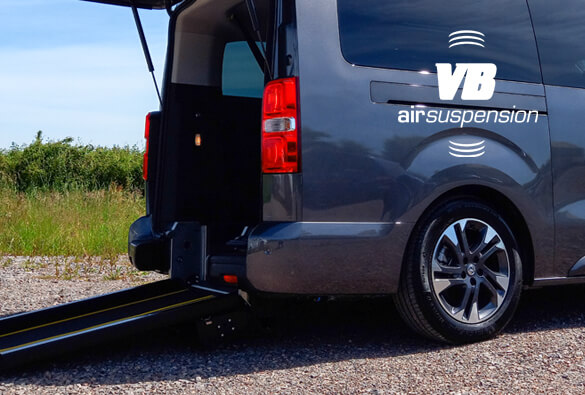 Based on the Vivaro e-Life, with a 50kWh battery and 100kW/136PS drivetrain, the Brotherwood elektron becomes one of the first new electric WAVs to benefit from a new Government Grant scheme. Replacing the outgoing Plug-In Vehicle Grant, new funding from the Office for Zero Emission Vehicles aims to boost sales of plug-in taxis, vans, trucks, motorcycles, and wheelchair accessible vehicles, as announced in the Autumn Statement.
The new elektron will be available soon from Brotherwood. To see more information about this evolutionary new zero-emissions WAV, call Brotherwood today on 0330 1747 555 or visit Brotherwood.com.