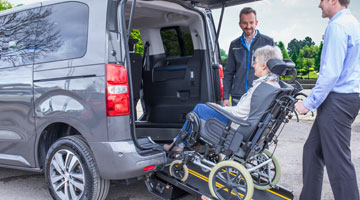 Wheelchair Accessible Vehicles (WAVs) from Brotherwood® are engineered to enable people with disabilities to travel by car – inclusively, in comfort and safely seated in their wheelchair. We deliver quality Wheelchair Access Cars across the UK. Our bespoke mobility cars are adapted to the needs of wheelchair users and carers. With innovative access and restraint solutions, Brotherwood WAVs are designed to make transport easy for your wheelchair or mobility scooter. Request a WAV information pack to learn more.
New Wheelchair Accessible Vehicles for Sale
We offer a wide range of wheelchair adapted vehicles for sale from manufacturers including Mercedes-Benz, Ford, Toyota and more. We also provide a range of new Electric Wheelchair Accessible Vehicles for Sale.
NATIONWIDE HOME DEMONSTRATIONS
Free Home WAV Demonstrations
We offer FREE UK Home Demonstrations of our new wheelchair cars. When you contact us an experienced advisor will discuss your mobility needs before delivering a WAV for you to try. You can test drive any vehicle from our range of new Wheelchair Accessible Vehicles for sale. Contact us today to book a no-obligation home WAV demonstration.
Book a DEMONSTRATION
Wheelchair Accessible Vehicle Reviews
With over 36 years of expertise, we have supplied Wheelchair Accessible Vehicles to happy clients across the UK, Europe and internationally.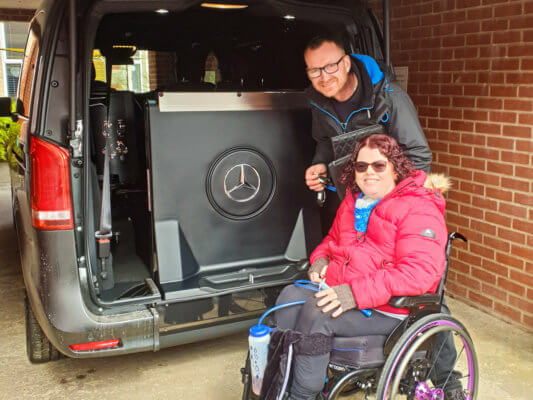 Finding the right Wheelchair Accessible Vehicle can have a transformative effect on your life. Making it easy and enjoyable to get out and about in comfort can turn your travels from a chore to a [...]
READ MORE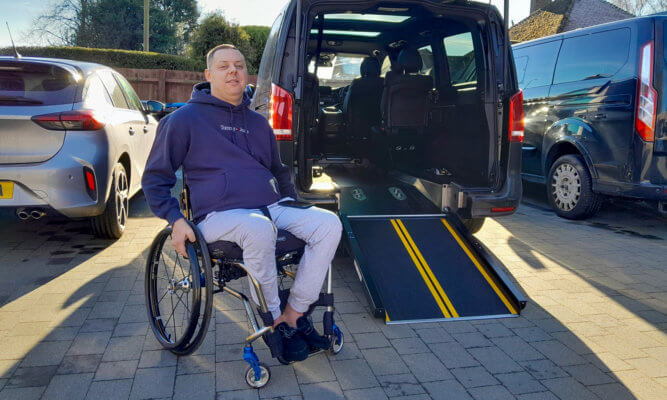 When Steven was searching for a new Wheelchair Accessible Vehicle with the style to match its' practicality, one model proved to be a clear favourite - the Brotherwood Klastar WAV conversion for the Mercedes-Benz V-Class. [...]
READ MORE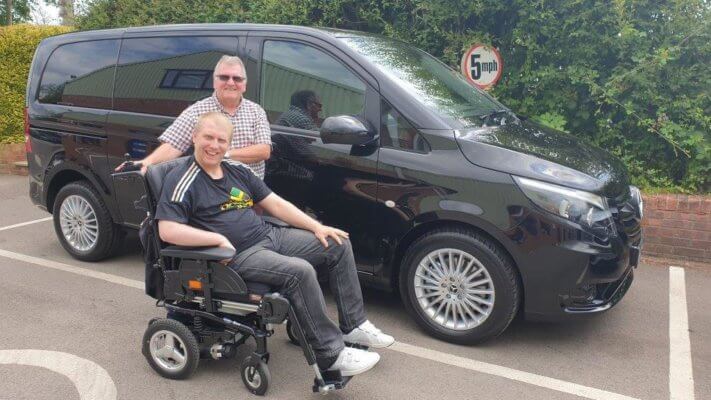 We were delighted to hand over the keys to this stunning Obsidian Black Mercedes-Benz Vito Tourer WAV to the Edwards family recently – their third Wheelchair Accessible Vehicle from Brotherwood. [...]
READ MORE
COMFORT • INCLUSION • SAFETY
The Brotherwood Difference
Brotherwood WAV Conversions stand a class apart for their comfort, inclusion, safety and ease of use. We have been converting cars with wheelchair access since 1985. Using client feedback we develop a unique approach to our disability vehicle conversions. Every Brotherwood WAV conversion begins with the fitment of a flat, level lowered floor, which provides several benefits for the wheelchair user.
CONVERSION BENEFITS
How to Choose a Wheelchair Accessible Vehicle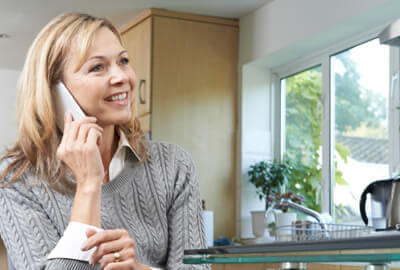 CONSULTATION
UNDERSTANDING YOUR NEEDS
---
Our friendly, experienced staff consult with you to discuss your personal mobility needs. We'll start by asking you a few questions about your lifestyle to determine what type of Wheelchair Adapted Vehicle will best suit your needs.
Unlike 'large volume' wheelchair vehicle converters, our priority is not to sell you a vehicle. Instead we aim to provide the best Wheelchair Accessible Vehicle for your lifestyle and needs.
Start Needs Assessment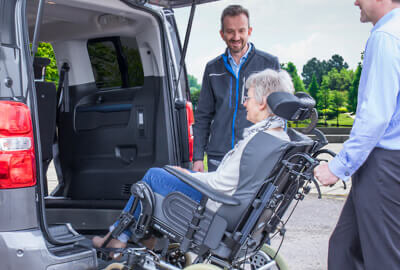 DEMONSTRATION
FREE AT-HOME TEST DRIVE
---
Our WAV experts will identify the most suitable accessible vehicle for your needs. You'll need to try it for yourself before making a decision. We'll arrange a free, no-obligation home WAV demonstration.
An experienced advisor will bring the vehicle to a location of your choice. We'll explain the vehicle's features, demonstrate the wheelchair loading procedure, and accompany you on a test drive.
Book a Demonstration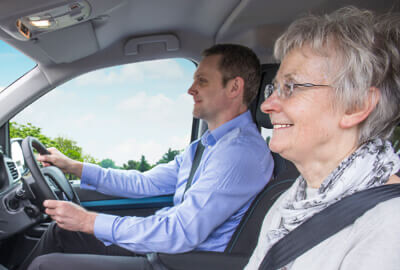 DELIVERY
DRIVE AWAY AND ENJOY
---
Once you've chosen your perfect new Wheelchair Accessible Vehicle, your Brotherwood WAV expert will guide you through the process of ordering your WAV. We will provide regular updates throughout your vehicle build.
Your dedicated specialist will be on hand at all times, whether you are purchasing privately or leasing a WAV through the Motability Contract Hire scheme. We can guide you through every step of the way.
Contact an Expert
How Are Wheelchair Accessible Vehicles Made?
Brotherwood® Wheelchair Cars go through a precision engineered conversion process. With exacting standards for quality, comfort and safety – we call it Engineering to Enable. We expertly hand-craft each adaptation from start to finish in our manufacturing facility in Dorset, England.
As a result Brotherwood WAV vehicles are known across the world as the best mobility vehicles for disabled passengers. Take a look at our step-by-step guide to see what makes a Brotherwood WAV conversion so unique.
CONVERSION PROCESS
Wheelchair Accessible Vehicle Buyer's Guide
With over 35 years experience, we know the issues you might encounter when transporting wheelchair users by car. We are familiar with all types of disability and pride ourselves on delivering personal, caring, tailored service, to every client.
Our Wheelchair Accessible Vehicle Buyer's Guide can answer your frequently asked questions and provide more information about the WAV Buying and Ownership process.
WAV BUYER'S GUIDE