If you're looking for a new Wheelchair Accessible Vehicle, there are a host of options available to you. From small WAVs that are easy to drive and park, to large Wheelchair Accessible Vehicles that can carry lots of passengers and equipment, the choices are plentiful and often confusing. With manufacturers launching new models after the vehicle shortage of the last few years, there are lots of new WAV models coming to the market for disabled motorists.
We've taken a look at some of the top new accessible vehicles available to list the best Wheelchair Accessible Vehicles you can buy in 2023.
Best Wheelchair Accessible Vehicles 2023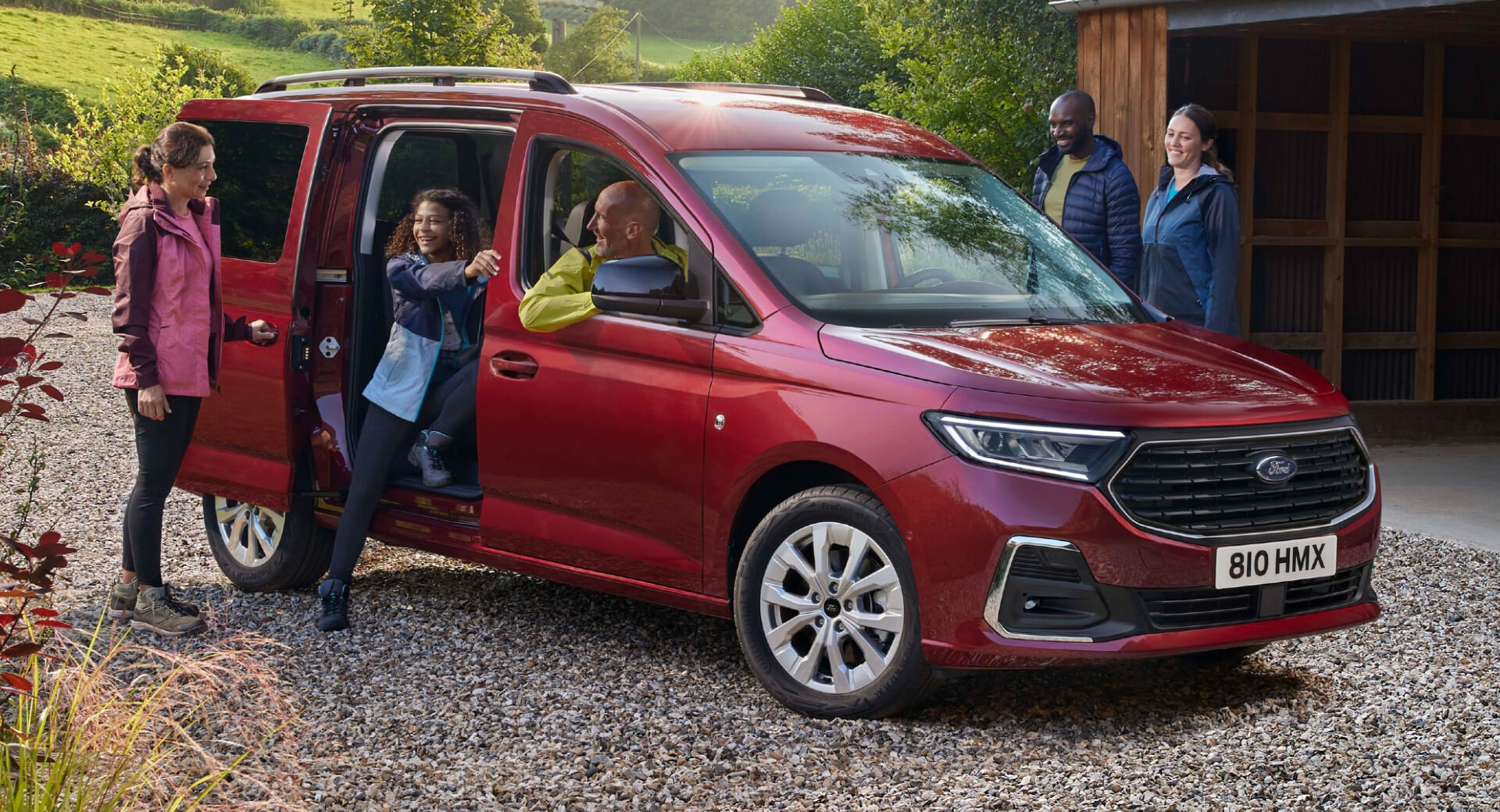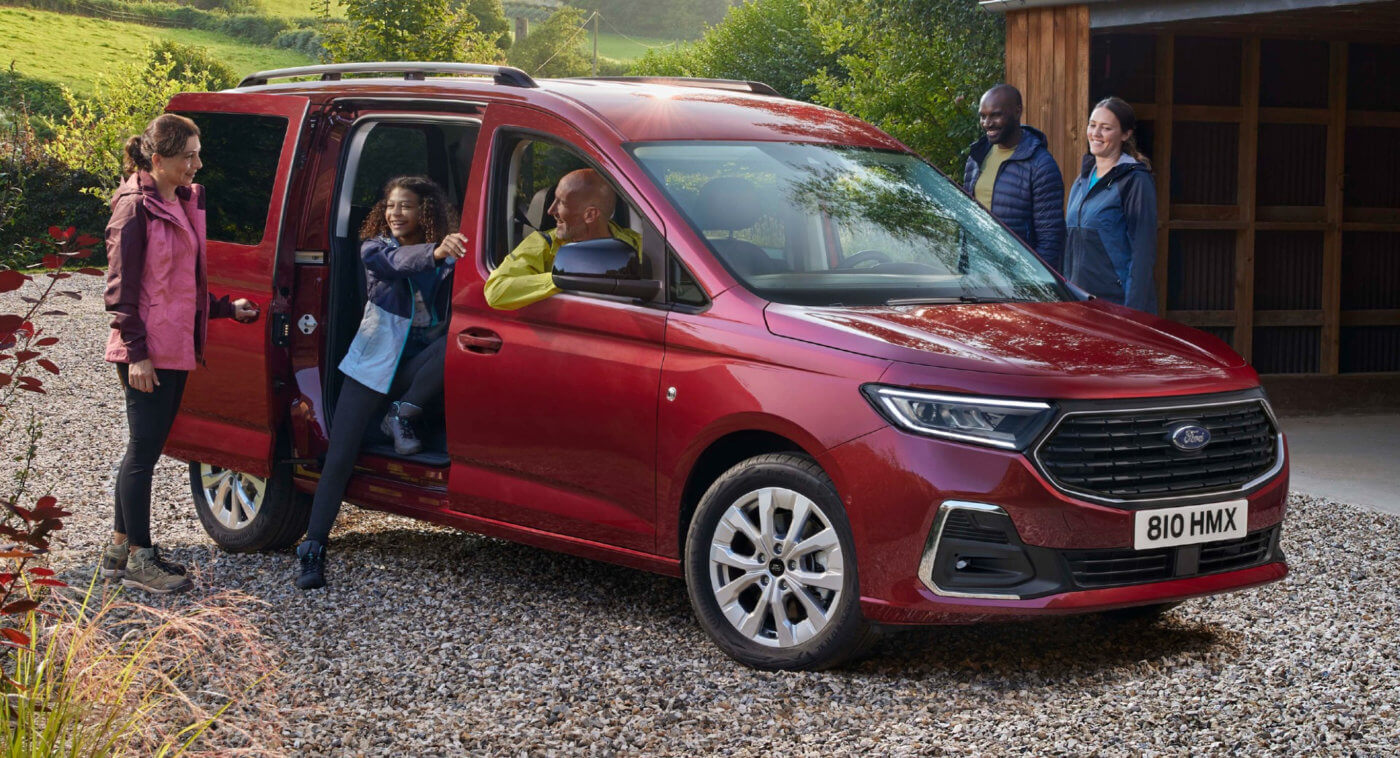 1. Ford Tourneo Connect
Combining a compact exterior with a refined, car-like drive and plenty of interior space, the new Ford Tourneo Connect takes top spot as our most popular Wheelchair Accessible Vehicle for 2023. Sharing a platform with the new Volkswagen Caddy, the all-new Tourneo Connect features a complete redesign, including a sporty new exterior, with dynamically sculpted lines, bold front grilles, and a choice of head-turning body colours.
Inside, advanced new features like the 10.25" Digital Instrument Cluster let you customise the display with a range of vehicle data. While the 8.25" or 10" colour touchscreen seamlessly connects with your smartphone. With Apple CarPlay, and Android Auto features available as standard on Titanium models, passengers can take control of the entertainment to stream their favourite music or podcasts on the go through the 6-speaker stereo system.
Our Pick: Titanium EcoBlue 122PS Automatic
Search New Ford Tourneo Connect WAVs for Sale
Shop Used Ford Tourneo Connect WAVs for Sale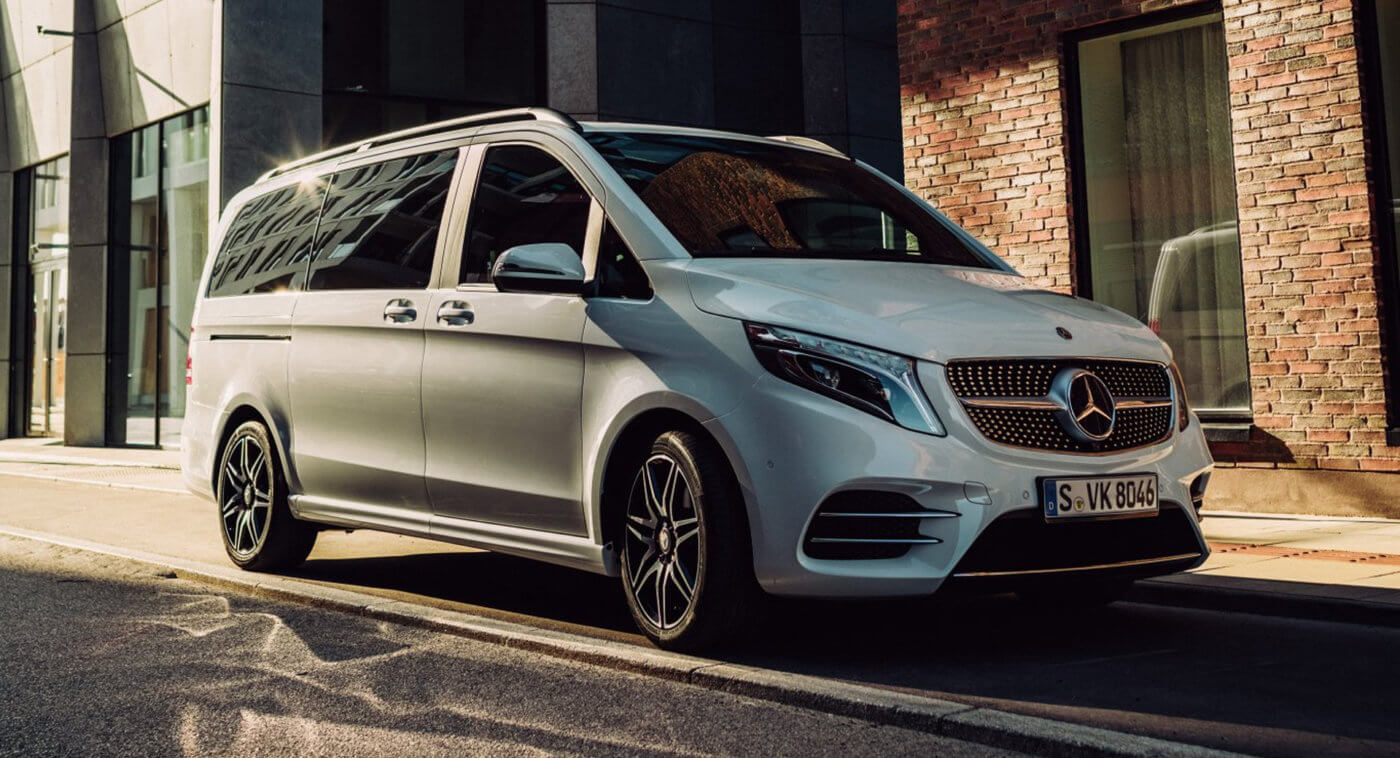 2. Mercedes-Benz V-Class
Buyers looking for a luxury Wheelchair Accessible Vehicle packed with the latest technology need look no further than the 2023 Mercedes-Benz V-Class. Available in AMG-Line trim, the V-Class is as far away from a commercial, van-derived WAV as can possible be. The first thing you'll notice inside this spectacular wheelchair car is the silky-soft Nappa leather upholstery – assuming you can avert your gaze from out of the huge double-panel glass roof overhead. The touchpad-controlled 'MBUX' multimedia system controls the main vehicle and entertainment functions, or should you prefer, 'Hey Mercedes' intelligent voice control gives you hands-free command.
In AMG-Line trim the outside looks just as good as the interior; from the 19″ AMG alloy wheels, to the special AMG body styling and diamond chrome radiator grille, the new V-Class has a kerb appeal unmatched by any other accessible vehicle.
On the road the ride quality is incredibly comfortable; the 9G-Tronic automatic transmission delivering smooth gear changes enabling the 237hp V-Class AMG-Line to cover longer journeys swiftly and smoothly. As an added bonus for wheelchair passengers, the rear cabin has it's own climate control panel – enabling travellers to pick the perfect temperature via a digital display.
Our Pick: V300 AMG-Line Long
Search New Mercedes-Benz V-Class WAVs for Sale
Shop Used Mercedes-Benz WAVs for Sale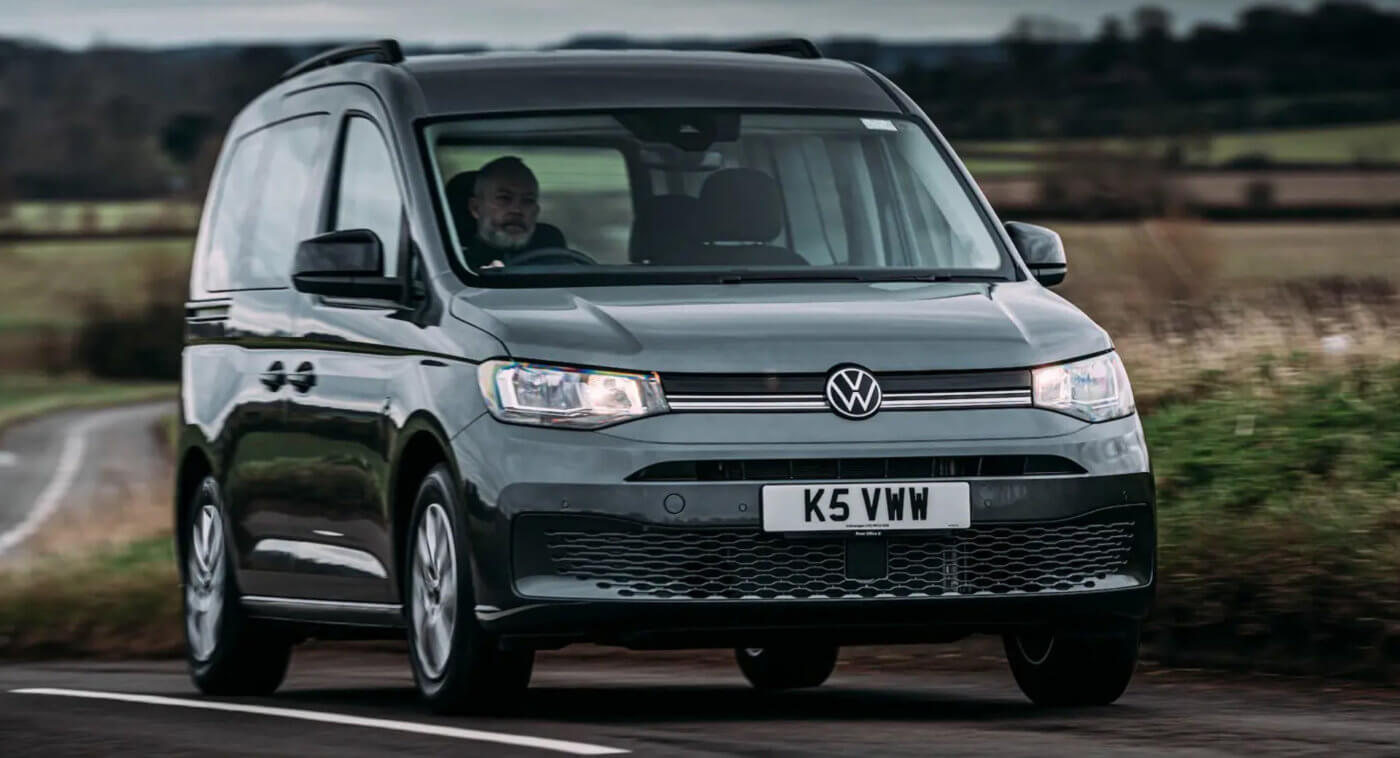 3. Volkswagen Caddy
No list of popular Wheelchair Accessible Vehicles available via the Motability scheme would be complete without the ubiquitous Volkswagen Caddy. Multiple generations of VW Caddy WAVs have served disabled people across the UK who value the Caddy's compact dimensions and build quality. In terms of total vehicles produced, you would be hard pressed to find a more popular small WAV in the UK.
The 2023 VW Caddy WAV continues where it's predecessors left off; combining an easy 'Golf-like' driving experience with space enough for manual or electric wheelchair access. Adding the latest in In-Car Entertainment via an 8.25″ touchscreen brings the new Caddy in-line with it's modern competition.
Our Pick: 1.5 TSI 114PS Automatic
Search New VW Caddy WAVs for Sale
Shop Used VW Caddy WAVs for Sale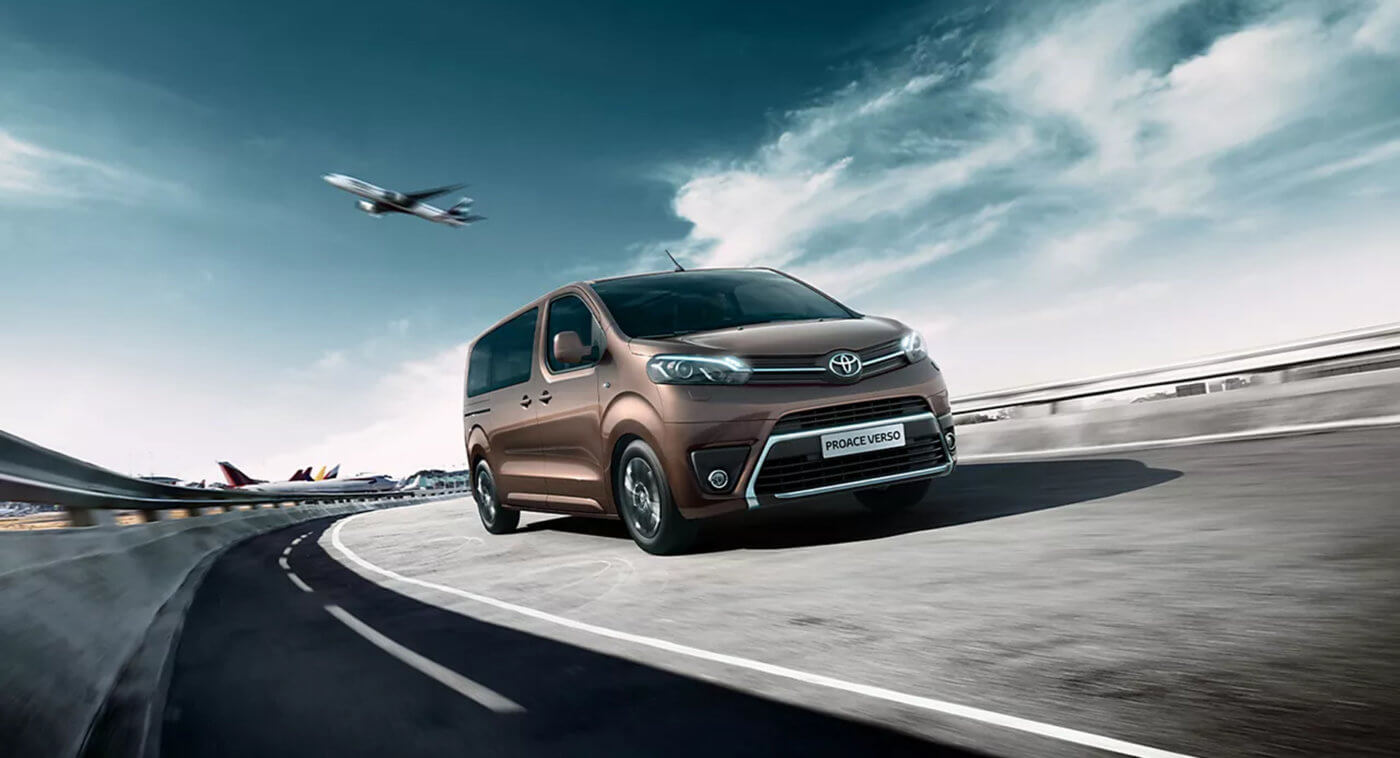 4. Toyota Proace Verso
The Toyota Proace Verso WAV is a popular Wheelchair Accessible Vehicle for buyers in 2023 thanks in no small part to it's practicality and capacious interior. Although only half a metre longer than small WAVs such as the Ford Tourneo Connect and VW Caddy, the Proace Verso packs in plenty of additional space for extra passengers and equipment.
Along with it's spacious interior the Proace Verso has an upmarket feel with features such as leather upholstery and the large overhead glass panels of the Toyota Skyview panoramic roof bringing an element of sophistication for passengers. Drivers get plenty to enjoy too with features normally reserved for luxury brands such as heated seats with massage functions included as standard on Family+ models with the 'Premium Pack'. In-Car Entertainment is controlled by a 7″ touchscreen with navigation, with music streaming through the 9-speaker surround sound system.
Our Pick: Family+ premium Pack 180D 8-Speed Auto
Search New Toyota Proace WAVs for Sale
5. Vauxhall Vivaro eLife
With electric vehicles becoming more prevalent in the UK, it would be remiss not to include an electric Wheelchair Accessible Vehicle in our list of the UK's best WAVs in 2023.
Unfortunately for buyers looking for a fully electric wheelchair car, there is not much choice of accessible EVs at present. Supply delays, along with obstacles in converting vehicles with large batteries under the floor, mean that few WAV convertors can provide electric vehicles for wheelchair passengers at present.
Of those that do, the best choice in 2023 is the Vauxhall Vivaro Life electric WAV. Although interior space for wheelchair users is restricted by the underfloor battery pack, choosing the range-topping Ultimate model means you can still enjoy Navi Pro infotainment with satellite navigation, leather seat trim, dual-zone electronic climate control and electrically operated sliding side-access doors.
With more new electric vehicles due to launch before 2030, availability of electric Wheelchair Accessible Vehicles should improve in the coming years. But for now, limitations in their accessibility, and inadequate charging infrastructure mean that for many disabled people electric WAVs are not yet suitable for everyday use.
Our Pick: Life Ultimate 50kWh
Search New Vauxhall Vivaro Electric WAVs for Sale