The UK's Wheelchair Accessible Vehicle Specialists Brotherwood have revealed a brand new WAV conversion for the Toyota Proace Verso MPV .
The Brotherwood Tigon, designed and engineered exclusively at the Brotherwood factory in Sherborne, Dorset, introduces a new model to the Brotherwood WAV range, with a host of unique features, and is aimed primarily at users of larger, heavy powered electric wheelchairs. The Tigon benefits from an exclusive flat, level lowered floor conversion, which enables the wheelchair user to travel centrally between two rear passenger seats in the second row. The internal headroom of 57½ inches provides an excellent view out over the vehicle's surroundings, and creates a light, spacious interior – enhanced further by Toyota's Skyview panoramic sunroof.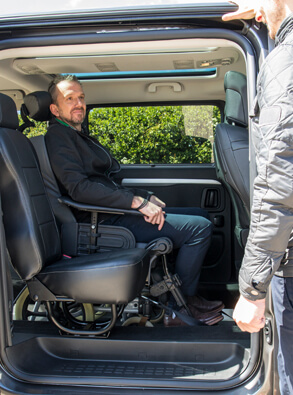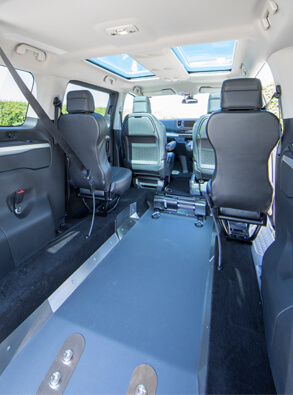 HEAVY DUTY RESTRAINTS
The huge payload capacity of the Tigon conversion is complimented by the STORQ rear restraint system, which has been robustly engineered to restrain large wheelchairs up to 200kg with ease. STORQ automatically applies extra tension to the wheelchair restraints – ideal for those with limited grip or dexterity who might struggle with traditional buckles. By ensuring the rear restraints are properly tensioned, the wheelchair user enjoys a safer, more stable ride.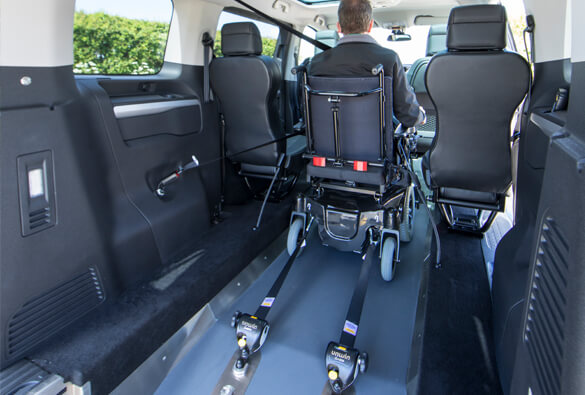 OPTIONAL AIR SUSPENSION
To further improve ride quality, an optional VB-FullAir air suspension system can replace the traditional rear spring setup with a full air suspension system that filters out unevenness in the road surface, thereby increasing ride comfort. The VB-FullAir system is also self-levelling, ensuring a consistent ride height and floor level at any load weight or number of passengers.
Wheelchair access is made convenient via the custom-built, lightweight rear ramp. Counterbalanced, it can be lifted with minimal effort by foot or hand. Long life ramp fittings ensure minimal maintenance and reliable performance for years to come, and finished with a high-traction surface makes access easy for manual or power chairs. The optional VB-FullAir air suspension can also be lowered, reducing the angle of the access ramp to just 9 o for easier wheelchair access.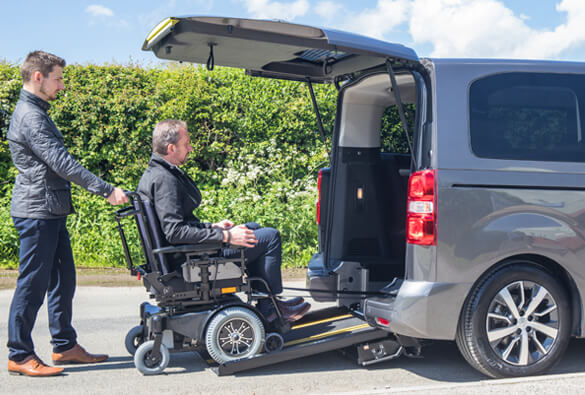 FEATURE PACKED
The Proace Verso comes equipped with a huge specifcation as standard including:
Toyota Skyview® panoramic roof
Auto headlights & Auto wipers
Power adjustable front seats
Heated front seats with massage function
7" Toyota Pro-Touch with navigation
Automatic air conditioning
Rear passenger air conditioning
Rear Parking Sensors
Premium surround sound system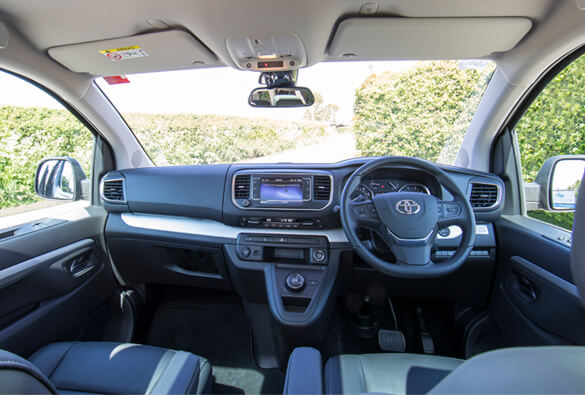 The addition of the exclusive Hook-i PAWRS remote-controlled, powered front restraint system, further assists loading a wheelchair and passenger. No pushing required, the restraints are simple to attach to the designated anchor points on the wheelchair, and using the remote control winch function ensures effortless loading. Once inside there is no need to attach additional front restraints, making the whole process fast and easy.
The 'Tigon' Toyota Proace Verso WAV is exclusively available now from Brotherwood . Fore more information, and to arrange a free, Covid-safe, no-obligation home demonstration, call Brotherwood today on 0330 1747 555 or visit Brotherwood.com.