Loyal client Dan Giles has a keen eye for what makes a Brotherwood Wheelchair Accessible Vehicle (WAV) so great – as the creator of Dan's Wheel Guide, a Youtube channel dedicated to reviewing accessible vehicles, Dan has spent time in  a host of different WAVs, and so when the time came to replace his trusty Brotherwood VW Caddy, he knew just where to turn.
Replacing a dependable vehicle which covered over 100,000 miles, petrolhead Dan wanted a vehicle offering inclusion and visibility – but would not overlook the need for style and sophistication. Brotherwood had just the solution for Dan's requirements – with their conversion for the new Ford Tourneo Connect.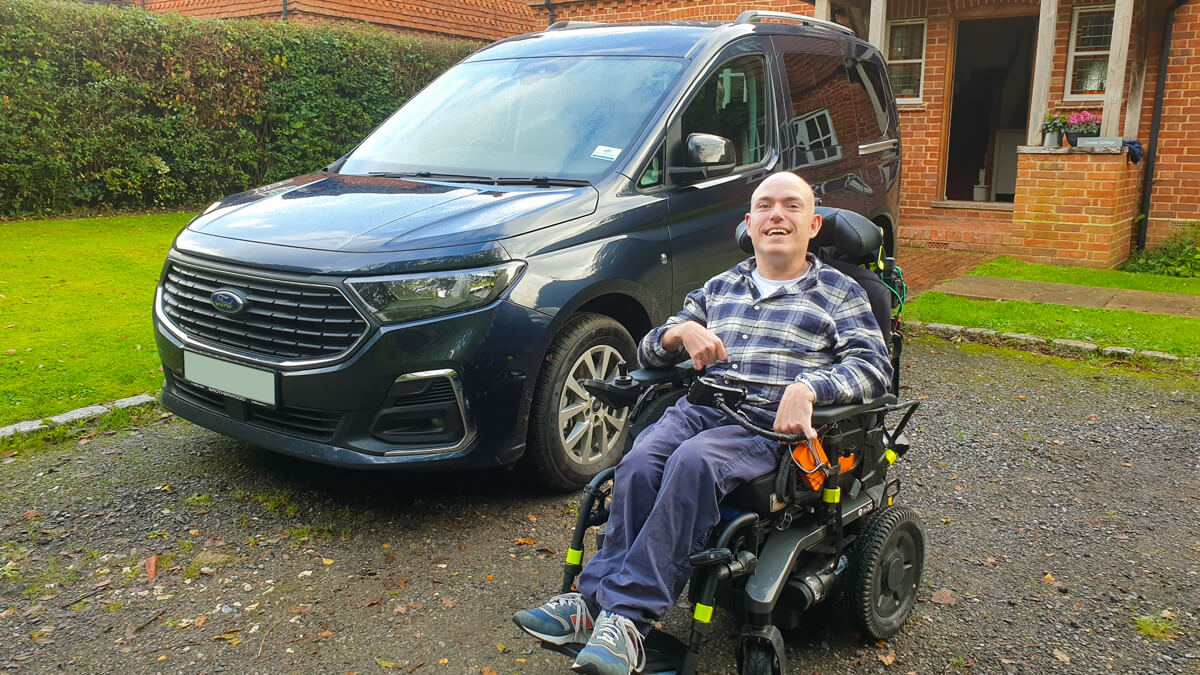 Despite it's compact size, the short wheelbase Tourneo Connect is adapted by Brotherwood for optimal comfort and inclusion – with a flat, level lowered floor offering plenty of headroom and a great view out of the windows from the central wheelchair location, travelling centrally next to the second-row passengers.
A safe and stable ride is also ensured by the self-tensioning STORQ restraint system, which automatically tensions the wheelchair belts to prevent unwanted wheelchair movement when travelling.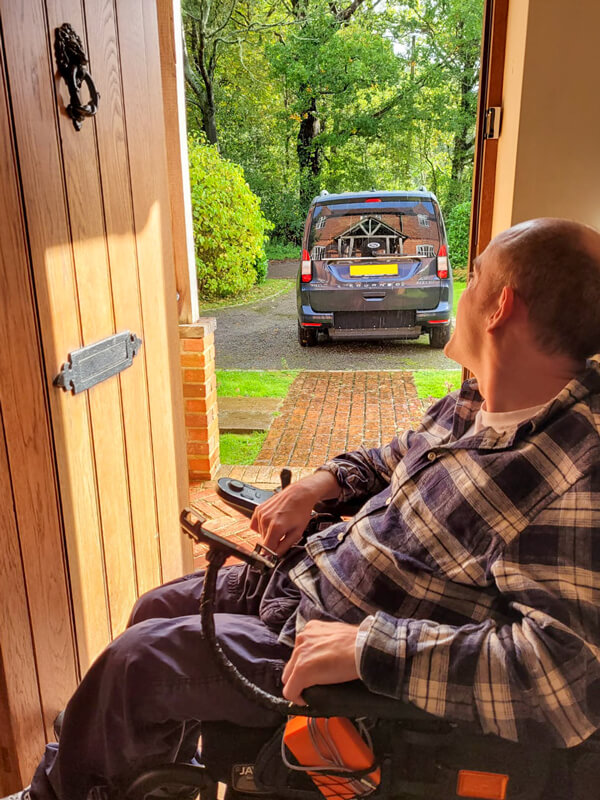 Dan writes:
This is my fourth Brotherwood converted WAV. The first was supplied in July 2000. I've always chosen Brotherwood because of the lowered floor conversion, which accommodates all wheelchair users very well.  It has  always been important for me to feel part of the family and to be central in the vehicle with good visibility.
My latest WAV is the Ford Tourneo Connect, which was delivered by Nigel.  I have always been impressed with the workmanship of Brotherwood and the fact that the cars look stylish and are practical and easy to use.  My new vehicle has surpassed my expectations.  Not only does it look great with it's tinted rear glass and metallic blue paintwork, the new ramp is vastly improved and easy to deploy. The rear restraints and the self-tension mechanism, which tightens on closure and loosens on opening of the ramp, are a welcome  addition while making it easier for my carers. The winch system is also a great addition. 

I have been told it is lovely to drive.  Smooth and feels really sturdy.  The road noise is reduced dramatically and all the technology is impressive and comes as standard.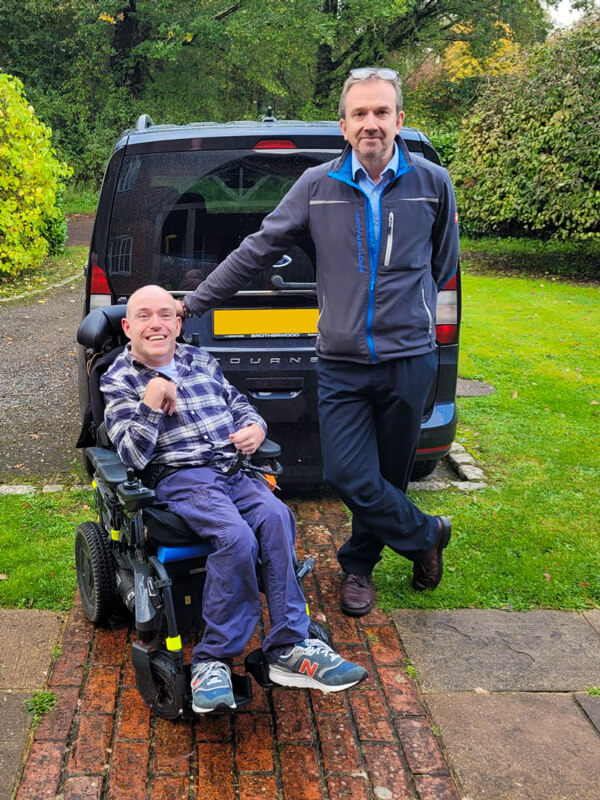 The Brotherwood team have been helpful and supportive throughout and have helped me with my first purchase through the Motability scheme.  As always, I would have no hesitation in recommending Brotherwood Automobility. 

Special thanks to Nigel for delivering my new vehicle and for all his help throughout the process.