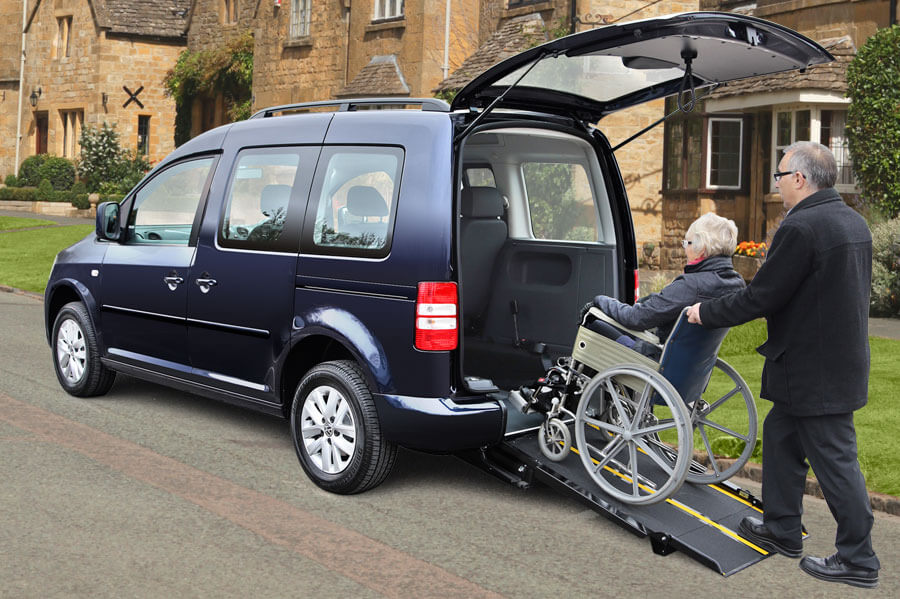 Brotherwood, manufacturers of high-quality wheelchair accessible vehicles, have recently expanded their range to include a trio of affordable new models, based on the compact and practical Volkswagen Caddy Life.
The first new model to be launched, the Brotherwood Goodlife, offers practical transport for wheelchair-bound passengers, who can travel comfortably alongside the second-row passengers, with excellent visibility thanks to the level, lowered floor. The process of loading and securing the wheelchair passenger is made easy by a lightweight counter-balanced ramp, while the four-point restraint system conforms to ISO:10542 standards for peace of mind.
The Brotherwood philosophy of creating a socially inclusive travelling environment is not lost, as the forward wheelchair position ensures easy conversation with other vehicle occupants – despite the Goodlife being available via the Motability scheme from as little as £2,199.
Motability enables recipients of either the higher rate mobility component of the Disability Living Allowance, or the Enhanced Rate of the Mobility Component of Personal Independence Payment, to exchange their allowance for a fully taxed, maintained, and insured vehicle over a 5 year lease. For a one off-payment from as little as £2,199, wheelchair users can travel in the practicality and comfort of a Brotherwood vehicle.
The next model in the lineup, the Brotherwood Morelife offers more interior space for the wheelchair passenger, with a more extensive conversion enabling the wheelchair user to sit further forward within the car. This provides increased ride comfort and greater forward visibility for a more enjoyable journey.
Completing the range, the Brotherwood Longlife is based on the larger Volkswagen Caddy Maxi, which benefits from a longer floor. Not only does this provide suitable transport for larger wheelchairs and mobility scooters such as Trampers, but also offers greater practicality, with a larger area for shopping bags or luggage.
Brotherwood Managing Director John Daniel commented: "We are pleased to announce the launch of the Caddy Life range, which offers true Brotherwood quality, at an affordable price. We always put the needs of the wheelchair passenger first, designing all of our vehicles to offer the very best ride comfort, visibility and safety, and the Goodlife, Morelife and Longlife models meet the high standards that Brotherwood customers have come to expect over the last 29 years."
Brotherwood have been designing and manufacturing wheelchair accessible vehicles since 1985, when founder Rod Brotherwood converted a Nissan Prairie for long-time friend and wheelchair user John Lambert. Brotherwood wheelchair accessible vehicles are renowned with customers across the world for their quality. Brotherwood staff demonstrate their vehicles nationwide, and will happily discuss with customers their needs in order to determine the perfect vehicle. For more information call Brotherwood today.