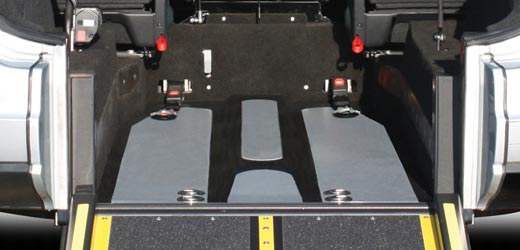 Low, Flat, Level Floor
---
Wheelchair passengers located on a sloping floor or too high in the vehicle can feel not only isolated, but ca also lead to an uncomfortable ride. The low, level floor that is the hallmark of a Brotherwood® conversion offers a stable, comfortable and natural seating position, for improved visibility and exceptional ride quality.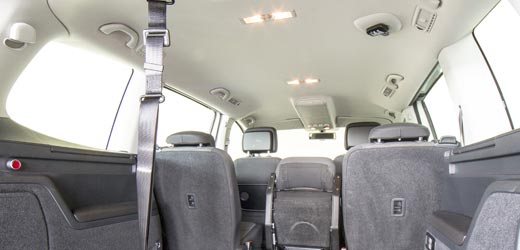 Spacious Headroom
---
Our lowered floor allows more headroom inside the Volkswagen Sharan. As a result the wheelchair user enjoys excellent visibility out of the large windows and windscreen. Sitting lower in the vehicle also lowers the wheelchair user's centre of gravity, reducing the feeling of body roll for a better ride.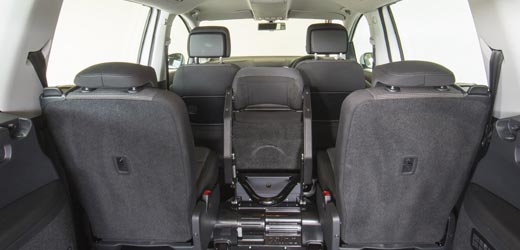 Full Size Rear Seats
---
The second row seats are full size for optimal passenger comfort, yet still offer space in between thanks to our innovative Brotherwood configuration.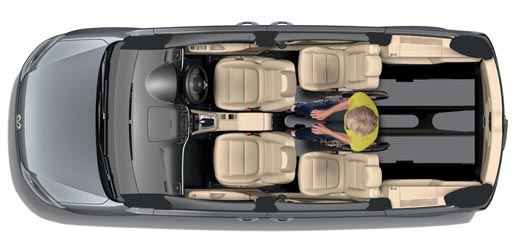 Inclusive Wheelchair Position
---
Fully removing the centre rear seat of the Super 5 model, combined with a longer lowered floor, and special rear seats developed by Brotherwood, allows virtually any wheelchair to sit comfortably between the rear passengers on level, flat floor. This creates a feeling of wellbeing for the wheelchair passenger, travelling inclusively in the family group.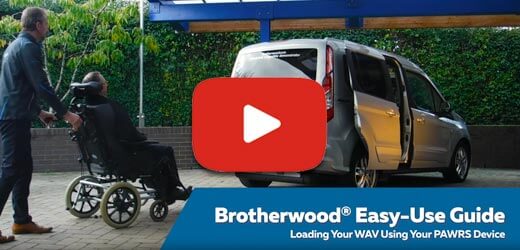 Hook-i PAWRS
---
The Hook-i PAWRS is a remote-controlled, powered front restraint system, to assist loading a wheelchair and passenger. No pushing required, simply attach the restraints and press the remote control for effortless loading of combined wheelchair and passenger weights up to 250kg.