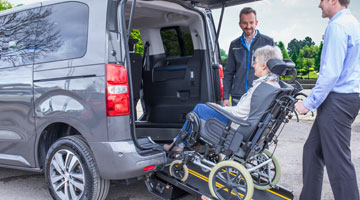 Wheelchair Accessible Vehicle Hire
You can now hire a Brotherwood® Wheelchair Accessible Vehicle easily and affordably with flexible rental periods. Our WAVs can be rented for long or short term – choose from a set period below, ask us for a bespoke quotation for a specific term, or keep mobile with a rolling monthly rental for as long as you require.
There are many reasons why people choose to hire a Wheelchair Accessible Vehicle from Brotherwood.
If you are unsure which Wheelchair Accessible Vehicle to hire, we are here to help. We have a range of large, medium and small rental WAVs which we would be happy to advise on which would best suit your needs. Call us today to discuss our Wheelchair Accessible Vehicle Hire options.
Call our WAV Rental Hotline
0330 1747 545 FREEPHONE
WHY HIRE A WAV FROM BROTHERWOOD?
For holidays and trips;
For visits to friends and relatives;
For days out;
To try a vehicle you might be interesting before purchasing;
Transport for times of illness or temporary disability;
Your own WAV might be having repairs carried out;
Practical transport for a mobility scooter.
Wheelchair Accessible Vehicles for Hire: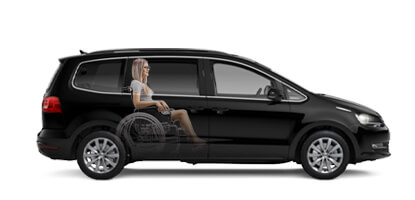 VOLKSWAGEN SHARAN MPV
£550
for 7 Days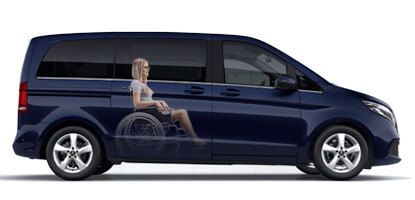 MERCEDES-BENZ VITO TOURER
£750
for 7 Days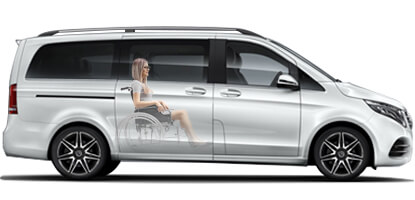 MERCEDES-BENZ V-CLASS
£POA
for 7 Days
TRY BEFORE YOU BUY
If you're considering purchasing one of our new Wheelchair Accessible Vehicles, why not book a 7-day hire in one of our demonstration fleet? Should you decide it's the perfect vehicle for you, we'll refund the cost of your first week of hire* from your order – giving you a full week of free motoring to really get to know your new vehicle.

*Excludes insurance and delivery costs.
BOOK NOW
WAV HIRE SOUTH WEST
Based on the border of Dorset and Somerset, Brotherwood is the perfect location to hire a WAV in the South West for your summer holiday.
With easy access to the Jurassic Coast and it's beautiful beaches, and en route to Devon and Cornwall, hiring a WAV for a stay in the countryside has never been easier.
FREE DELIVERY & COLLECTION
Across England on all Brotherwood® Wheelchair Accessible Vehicle Hire when you book 30 days or more!
Excludes Nissan eNV-200
BOOK NOW
Terms of Hire for Wheelchair Accessible Vehicles