Interior space was always high on the agenda when looking for a new Wheelchair Accessible Vehicle for Exeter-based Liam and his family: along with his large Spectra powered wheelchair, Liam also travels with additional equipment for his needs, as well as his Care Team.
The Brotherwood 'Klastar' conversion for the Mercedes-Benz V-Class had everything they were looking for – space, style and comfort. A private factory tour even gave Liam and mum Sue the chance to see the Brotherwood conversion process for themselves, to further highlight the quality of engineering involved.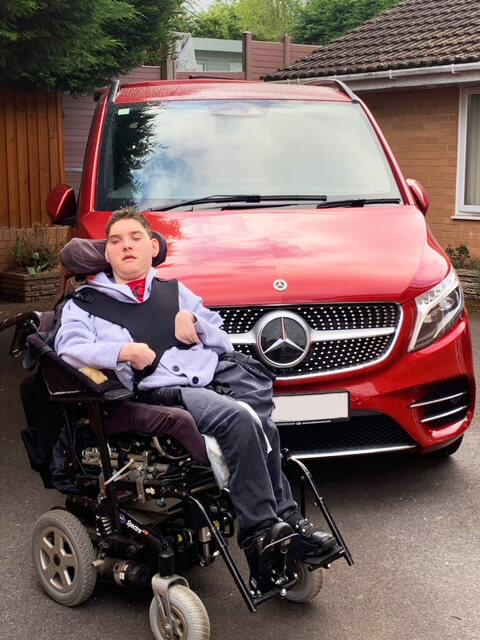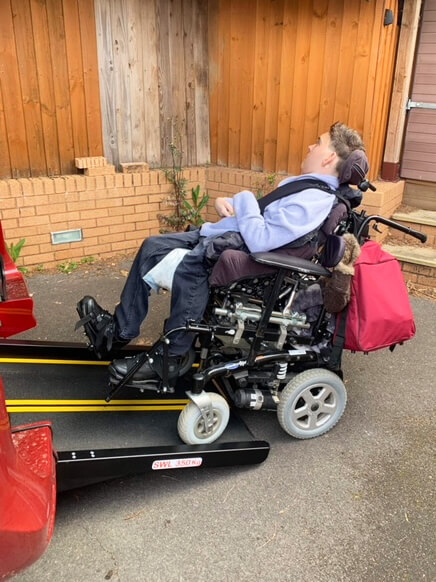 Mum Sue writes:
"
The conversion of the Mercedes-Benz V300 is set at such a high standard and matched to the class of the vehicle. The way in which the conversion has been done, every aspect has been thoroughly thought about.

What stands out to me is the Mercedes-Benz logo in the side of the lowered floor and the logo on the outside of the ramp, giving it that extra touch.

We take our son to and from his day centre, and take trips out to the sea and countryside with family and carers.

The Brotherwood staff are polite, friendly, and convey confidence in their product. They pay a huge attention to detail to ensure everything with the vehicle is working as it should be.
"
The team at Brotherwood wish Liam and family many happy miles in their new WAV.