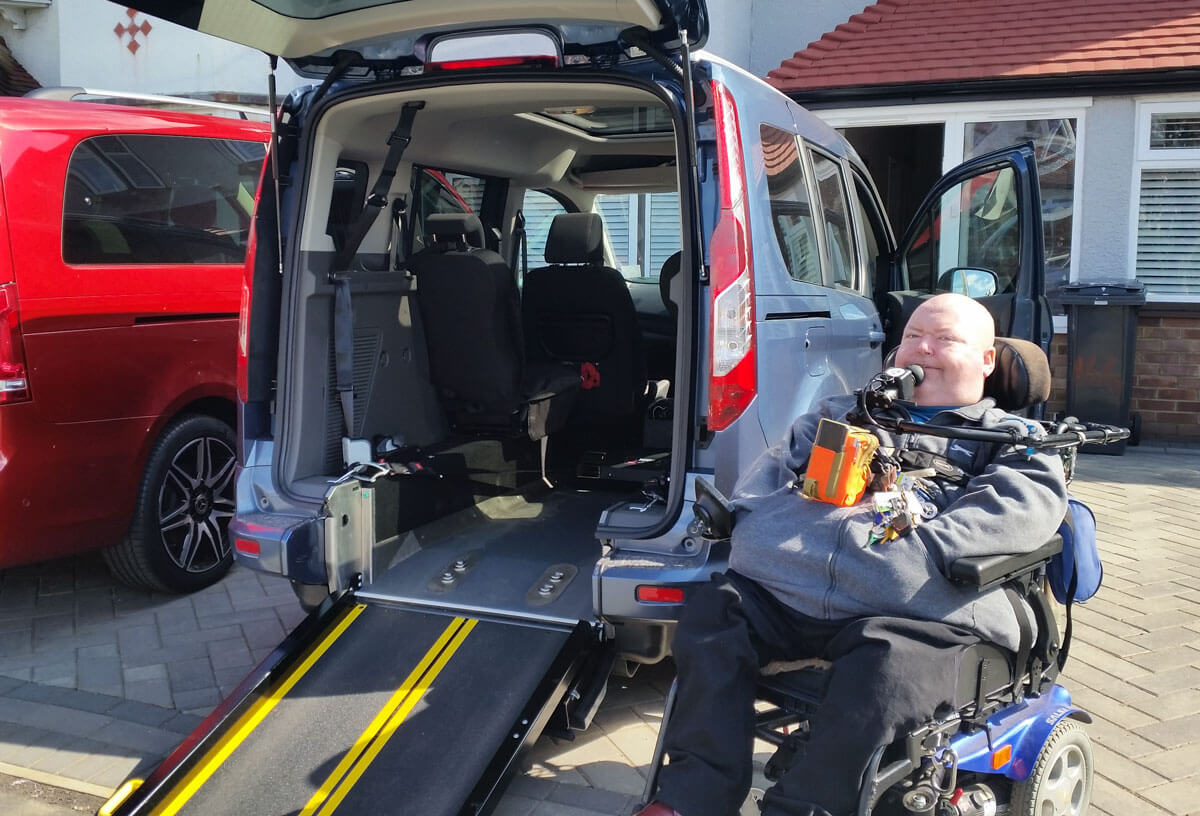 We were delighted to be able to supply another vehicle to Mr Paul Jones, who recently took delivery of a Brotherwood Ford Tourneo Connect WAV. Paul has owned several WAVs over the years and kindly provided some insight into how he arrived at the decision to choose Brotherwood to provide his latest mobility vehicle.
"10 years ago I was introduced to Brotherwood, and I purchased four cars over a decade. When I was looking for my fifth car unfortunately I decided to go elsewhere. The fifth car that I purchased from another conversion company was my worst mistake, and recently I have returned to Brotherwood as I realise now that their conversions are the 'Rolls-Royce' in Wheelchair Access Vehicles.
I chose the Ford Tourneo Titanium Connect as my fourth vehicle from Brotherwood in 2017, and that was the most suitable vehicle for my disability. So when I was dissatisfied with another conversion company, I went back to Brotherwood to order another Ford Transit Connect Titanium, and yet again Brotherwood fulfilled the customer service I expected.
If anyone approached me to ask what conversion this is I will always point them in the right direction.
Thank you Brotherwood for your excellent service and I will remain a loyal customer."