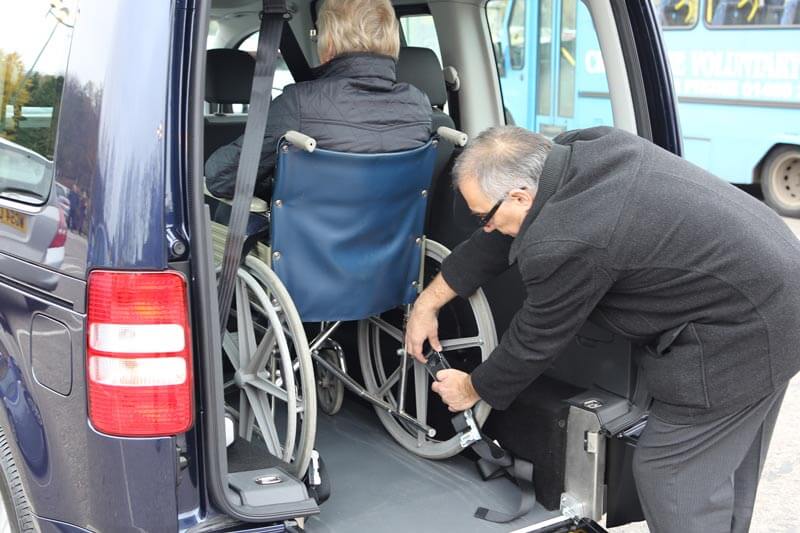 ---
The MOT Rules for WAVs Have Changed
If you own a Wheelchair Accessible Vehicle which is approaching or more than 3 years old, there have been some important changes regarding the requirements of the MOT Test , which now state under Section 7.1 (Seat belts and supplementary restraint systems (SRS) ) that the MOT Tester must inspect:
all seat belts fitted
child seats and restraints that are permanently attached to the vehicle using Isofix mountings or nuts and bolts
anchorages for the securing of disabled persons belts or wheelchairs
What Has Changed?
Under previous MOT regulations there was no requirement for either the Wheelchair Occupant Safety Belt or Wheelchair Restraint Belts to be inspected. These new changes mean that your vehicle's MOT Test can provide greater peace of mind that your WAV's wheelchair restraints are in good working order.
Brotherwood® have been campaigning for years for more stringent safety checks for critical wheelchair and passenger restraint systems, which are crucial for the safe transportation of wheelchairs and their users, and so we welcome these new regulations which ensure that your vehicle can continue to safely serve your needs for years to come.
Why Is It Important?
The WTORS (Wheelchair Tie-Downs and Occupant Restraint System) in your vehicle not only provide safety for the wheelchair user, but also all other vehicle occupants when travelling. These systems also provide a secure, stable ride for the wheelchair user and so inspecting these systems for proper operation and ensuring that they are free from damage will mean that your WAV continues to provide a comfortable, enjoyable journey.
Can Brotherwood Inspect My WAV?
For complete peace of mind we offer an annual Safety Assurance Programme. A qualified service engineer will visit at a time and place that suits you, to perform a full 15-point conversion safety inspection, including restraints, ramp, safety belts and more to ensure safe operation of your conversion. Although this is not an MOT Test, it can make sure that your wheelchair access conversion is operating at it's best.
To arrange a Home Service Visit, please contact us .
Want to Know More?
You can learn more about the approval process for new Wheelchair Accessible Vehicles and their safety and restraint systems at our website .