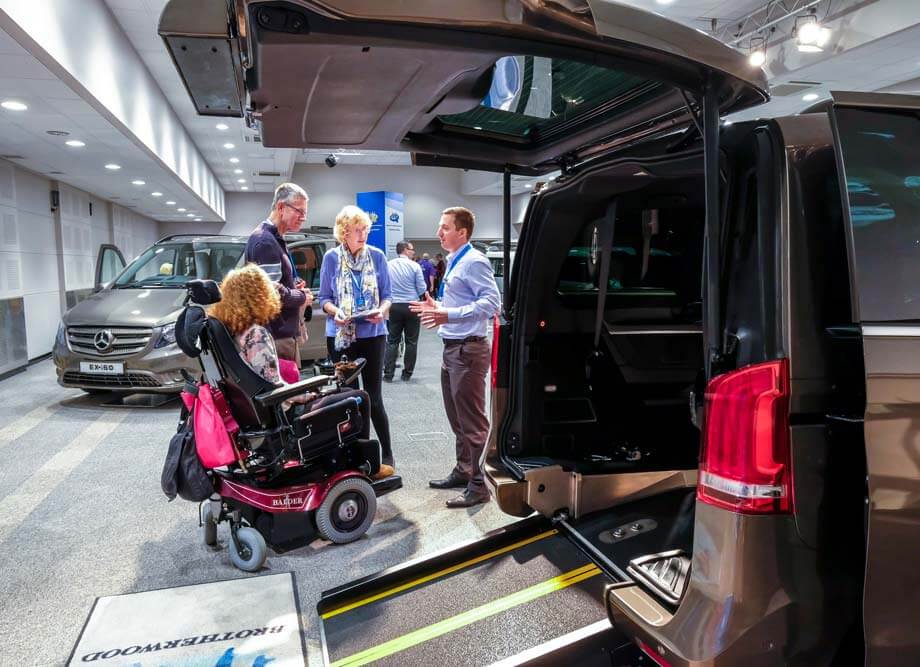 This May, the UK's Wheelchair Accessible Vehicle specialists Brotherwood® return to the fabulous Haynes International Motor Museum, giving you the unique opportunity to see, explore and try out their outstanding range of Accessible Vehicle solutions under one roof.
Whether you currently own a Wheelchair Accessible Vehicle, or are considering an adapted vehicle for the first time, the Brotherwood WAV Weekend is your chance to test drive a wide range of adapted vehicles from leading brands including Mercedes-Benz, Volkswagen, Ford and more.
After successful events in 2016 and 2017, the Brotherwood team will welcome guests across the weekend with not only their exclusive range of Accessible Vehicles, but also access to stunning one-off exhibits that have previously included Mercedes-Benz racing cars and Ariel sports cars.
Brotherwood's friendly team will be on hand across the weekend to offer advice, guidance, product demonstrations and take your questions on how a new Brotherwood WAV can make transport worries a thing of the past.
Brotherwood will also be unveiling a new, premium quality large WAV for the first time, which promises more space, functionality and luxury than any other Wheelchair Accessible Vehicle available today!
The Brotherwood WAV Weekend takes place at The Haynes International Motor Museum, the UK's largest collection of the greatest cars from around the world with over 400 amazing cars and bikes; from the dawn of motoring in the late 1800s through nostalgic classics of the 1950s and 1960s, glorious Bentleys and Rolls Royces to world renowned super cars like the Jaguar XJ220.
Located just off the A303 at Sparkford in Somerset, the Museum currently offers 19 individual exhibitions and is very much a "Museum in Motion" with tours, talks and activities for families, children and enthusiasts alike. Packed with precious metal, the Haynes International Motor Museum is truly a world class motor museum, and benefits from excellent facilities and full accessibility for disabled guests, making it the ideal venue for Brotherwood clients.
This event is completely FREE to attend! Simply request up to 4 tickets for our Friday VIP event, or arrive n' drive at any time across Saturday and Sunday!