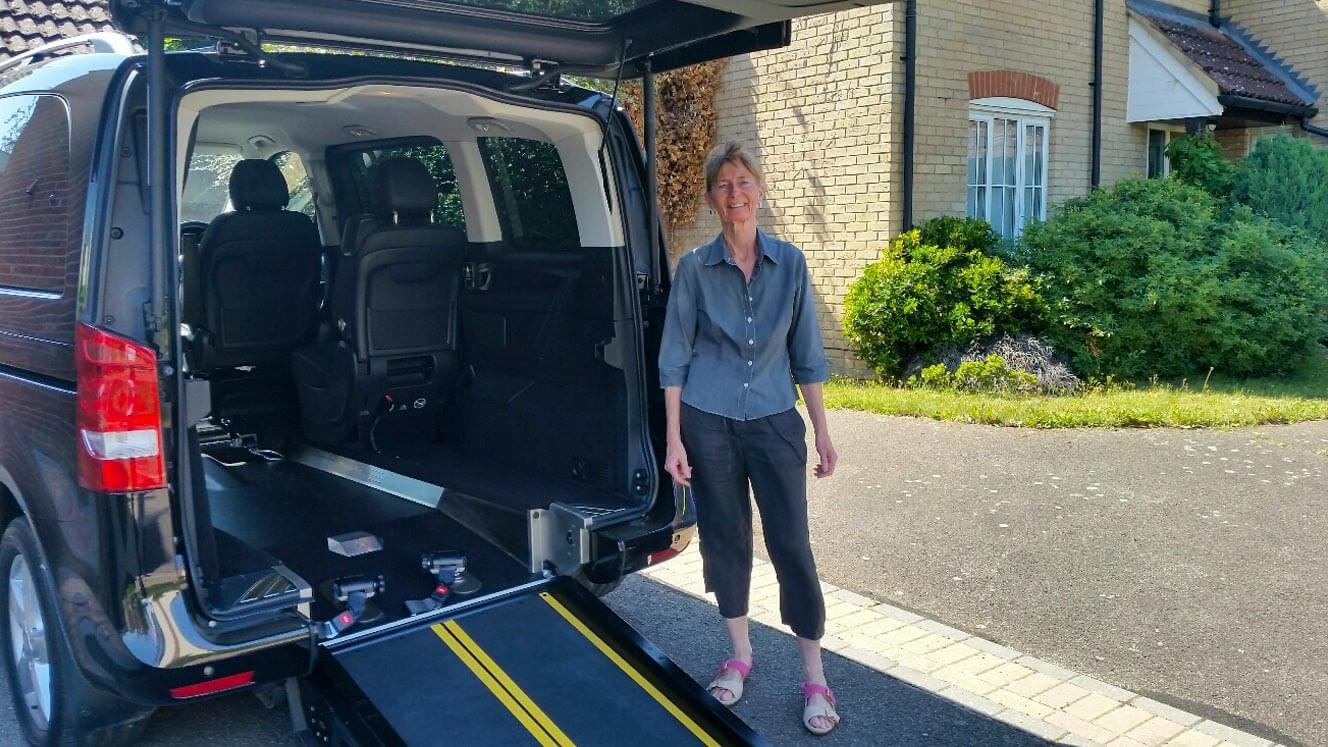 Despite the challenges presented by the ongoing Covid-19 restrictions, Brotherwood® were pleased to be able to provide Mr & Mrs Farmer with their perfect Wheelchair Accessible Vehicle – a Mercedes-Benz V-Class – working to a tight schedule to demonstrate and deliver their 'Klastar' model within the space of just a few weeks.
Following our comprehensive 'Code of Practice', the Farmers were provided with a series of detailed 'walk-around' videos of their chosen WAV from Brotherwood representative Andy White; enabling them to get a good look at the vehicle and all of it's features at length in the comfort of their own home.
Videos watched and re-watched, a safe, socially-distanced home demonstration was then carried out, which enabled the Farmers to try the vehicle for themselves. Delighted with the electric tailgate and sliding side doors, as well as the electrically operated ramp and winch, a delivery date just a few weeks ahead was agreed and met – again following Brotherwood's comprehensive safety protocols.
Mrs Farmer added: "My husband Paul bought his Klastar Mercedes as it is the best vehicle we have found to suit our needs for a large wheelchair and passengers who can sit either side of him. It is easy to drive and feels like a car with many of the features you would expect in a prestige saloon."
"We test drove several vehicles before deciding that the Klastar will provide the best and most comfortable ride for Paul. We hope now to be able to go on longer journeys in comfort and style, safe in the knowledge that we have a reliable and safe vehicle from Brotherwood who have given us excellent service, providing videos and test drives to help us decide."
The team at Brotherwood are delighted to have helped Mr & Mrs Farmer find their perfect WAV, and look forward to keeping them mobile in future.