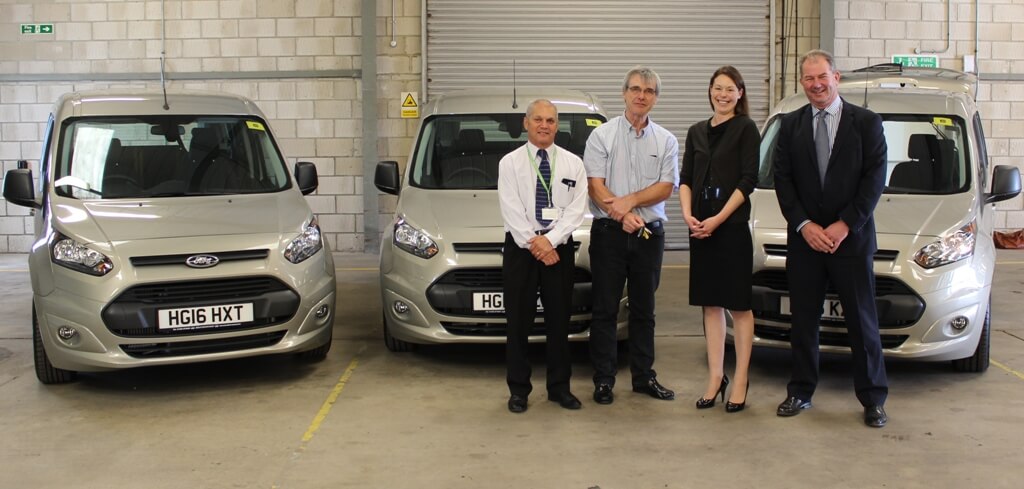 A new fleet of wheelchair-friendly cars has been brought in to help deliver better council services to Dorset's disabled residents.
Three converted Ford vehicles will be used to transport both older people and disabled children who require special equipment to travel, including wheelchairs.
Dorset County Council purchased the vehicles from Brotherwood in Sherborne, who specialise in converting cars for wheelchair access. The cars can carry a driver plus three passengers and a wheelchair user in comfort and safety. The lowered floor and central wheelchair position enable wheelchair users to travel inclusively between the rear passenger seats, as part of the group and with a good view out of the car.
Cllr Peter Finney, Cabinet member for Environment at Dorset County Council, said: "Dorset Travel are delighted to have the new fleet of vehicles which will provide a high level of comfortable and safe transportation to schools and day centres across Dorset. The cars are specially designed to offer easy access, and also promote inclusivity.
"Brotherwood was able to tailor a high specification for the vehicles to suit our needs, and we are always delighted to work with local businesses.
"The cars will also help us to cut costs as we will no longer depend on expensive outsourcing of specialist transportation.
"The new fleet has been very well received by our customers."
Brotherwood Managing Director John Daniel added: "We are pleased to have been able to help our local council to improve services to disabled individuals in the region. These vehicles will provide mobility for people across Dorset, and represent access to education, care and other essential services across the county."
"We are grateful to Dorset County Council for the opportunity to provide these vehicles, and look forward to seeing them out on the road performing their vital roles in our local community."