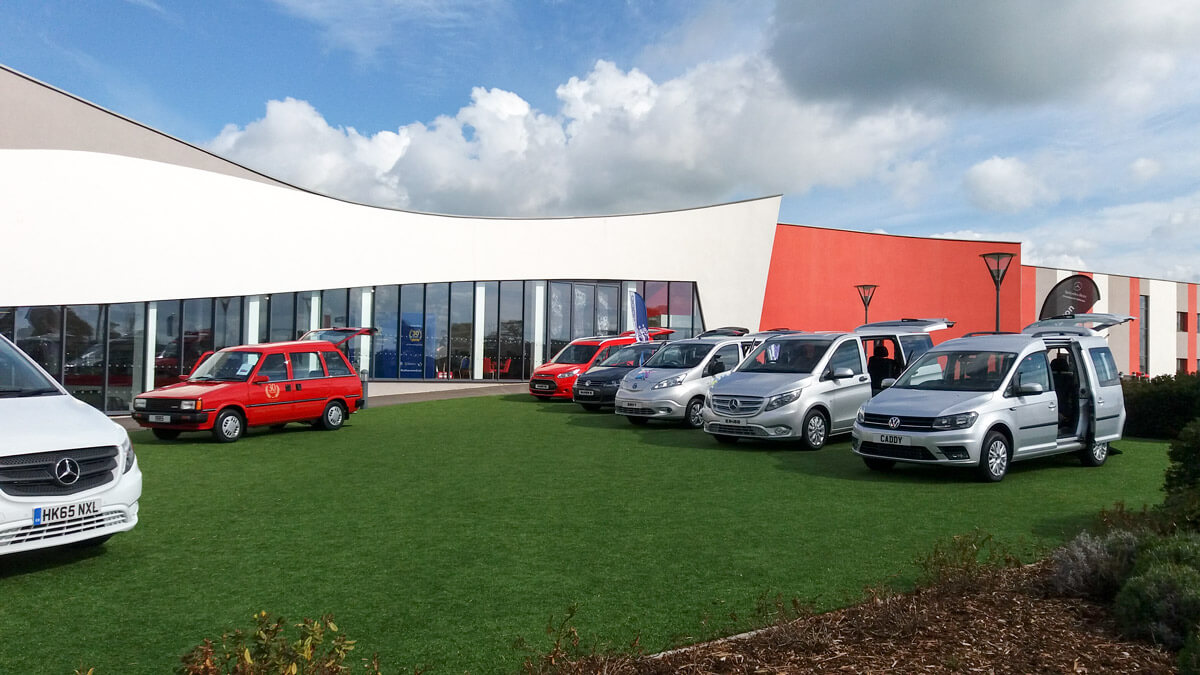 Wheelchair Accessible Vehicle specialists Brotherwood recently enjoyed a busy VIP launch event and WAV showcase weekend at the prestigious Haynes International Motor Museum in Sparkford, Somerset.
Benefitting from beautiful weather across the April Bank Holiday weekend, Brotherwood invited wheelchair users and their families from across the UK to partake in the museums' excellent hospitality, explore the amazing displays of over 400 historic cars and motorcycles, and view and test drive the incredible range of Wheelchair Accessible Vehicles that Brotherwood can offer.
The Haynes exhibition hall was packed full on the Friday as VIP guests got a first glimpse at the exclusive launch of the new Brotherwood Ex-i60 Mercedes-Benz Vito Tourer conversion. Offering an unbeatable 60 inches of internal headroom for wheelchair passengers, plus an additional 6 seats including driver, the Brotherwood Ex-i60 was warmly received by clients, some of whom had travelled across the country to get a first look at the exclusive new model.
Local Mercedes-Benz dealer Pentagon were also on-hand to display a range of vehicles, including their sponsored GP3 race car and a selection of sporty AMG models – but it was the new Brotherwood Mercedes-Benz conversion which drew the most attention!
Guests also benefitted from free access to the UK's largest exhibition of the greatest cars from around the world with over 400 amazing cars and bikes, making the Brotherwood event a great day out for the many families in attendance.
The Brotherwood WAV Showcase continued across the weekend, as Brotherwood exhibited and demonstrated a range of WAVs in the immaculate museum grounds and parking areas. Providing advice and guidance, Brotherwood staff were able to demonstrate their entire range of vehicle conversions in one place, giving visitors a unique opportunity to compare the UK's best Wheelchair Accessible Vehicles side-by-side.
Following a £5m refurbishment and expansion in 2014, Haynes International Motor Museum boasts fantastic accessibility and facilities for wheelchair users, ensuring that visitors to the Brotherwood WAV showcase could also enjoy a memorable day out at the South West's leading attraction.
Thanks who all who attended and enjoyed a great day out!