On behalf of all of us here at Brotherwood, I would like to wish you a very Merry Christmas.
2022 has been another year of challenges – following on from the global supply issues caused by the Covid pandemic, in a time when supply chains were predicted to recover, the automotive sector has been further beset by issues stemming from world events. Notably, the conflict in Ukraine, a major supplier of components to car manufacturers, has further disrupted vehicle manufacture across Europe – a sector already struggling with the effects of the pandemic and it's resulting semiconductor shortages.
Across all of the manufacturers we work with we have seen similar results: vehicles are now produced in much smaller volumes, with less choice of model, powertrain and specification; production costs have increased due to price rises in raw materials and energy; and the support terms given to vehicle convertors such as ourselves have been reduced, as manufacturers seek to recover revenues which have been supressed by the events of the last few years. Considering all these issues we must keep a sense of perspective – the issues we face as a business remain insignificant in comparison to the very human cost suffered by those whose lives have been affected by the ongoing conflict, and who we keep in our thoughts at a time of family and celebration.
In the face of these challenges, we continue to work to produce vehicles that benefit the quality of life for our clients; now with a greater focus on reducing build costs and increasing production efficiency, embracing innovative new production methods that enable us to continue providing high-quality vehicle conversions that promote comfort, inclusion, and safety for the wheelchair user. Crucially we have also retained our supply contracts with major manufacturers including Mercedes-Benz, Volkswagen, Toyota and Ford, ensuring a reliable supply of new vehicles will be available to our clients throughout 2023.
We also welcome the next-generation Ford Tourneo Connect and Volkswagen Caddy back into our range for 2023. These new shared-platform models benefit from a compact, car-sized footprint, perfect for easy everyday use. Our new conversion features our signature flat, level lowered floor, with an inclusive central wheelchair location – key features which have always set Brotherwood conversions apart.
You can see these new models – as well as our entire range of WAVs – at the Brotherwood WAV Show 2023. After a couple of false dawns, we are pleased to reveal that our annual event will finally return to Haynes Motor Museum in Somerset on the 19th and 20th of May. We welcome you to this incredible venue to meet our team, explore our model range, and enjoy a memorable day at one of the UK's leading family attractions, and look forward to seeing you there.
Thank you again for your continued support. We truly appreciate your custom – and strive every day to ensure that the level of service and quality of product that we provide continues to exceed your expectations. Despite the challenges we aim to provide a trustworthy, professional, and personal service that you can always rely on.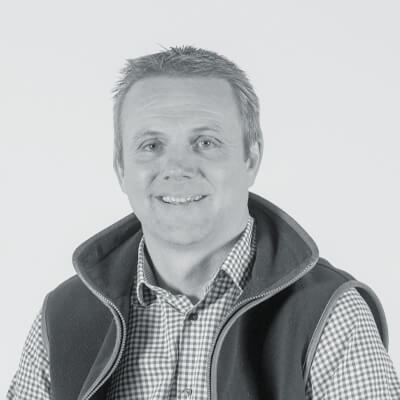 John Daniel
Managing Director

Please Note Our Christmas Opening Hours:
Closed from Midday on Friday, 23rd December 2022
Until 8.30am on Tuesday, 3rd January 2023